Young Tak Donation Cafe 'Santak Close', Haliotis Porridge Donation for Wildfires Damaged Residents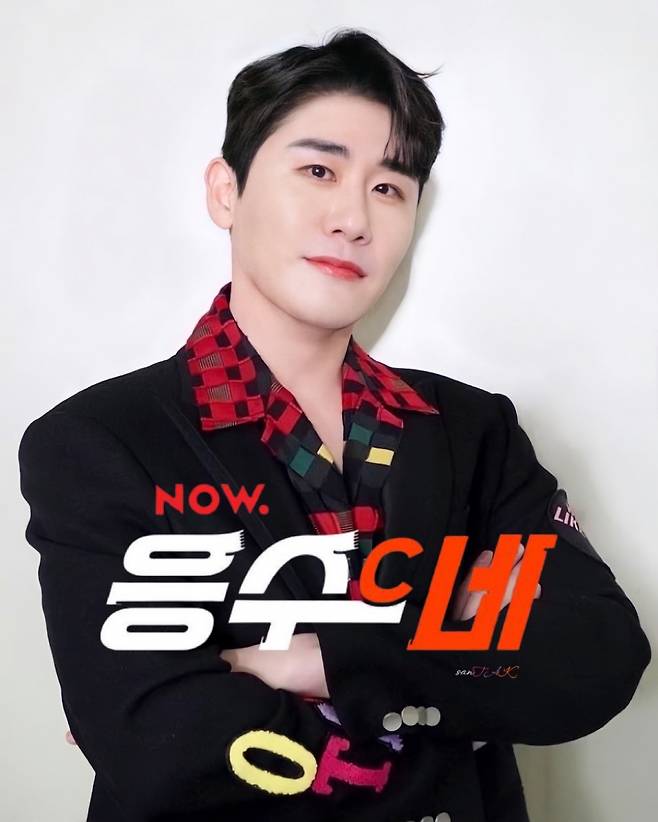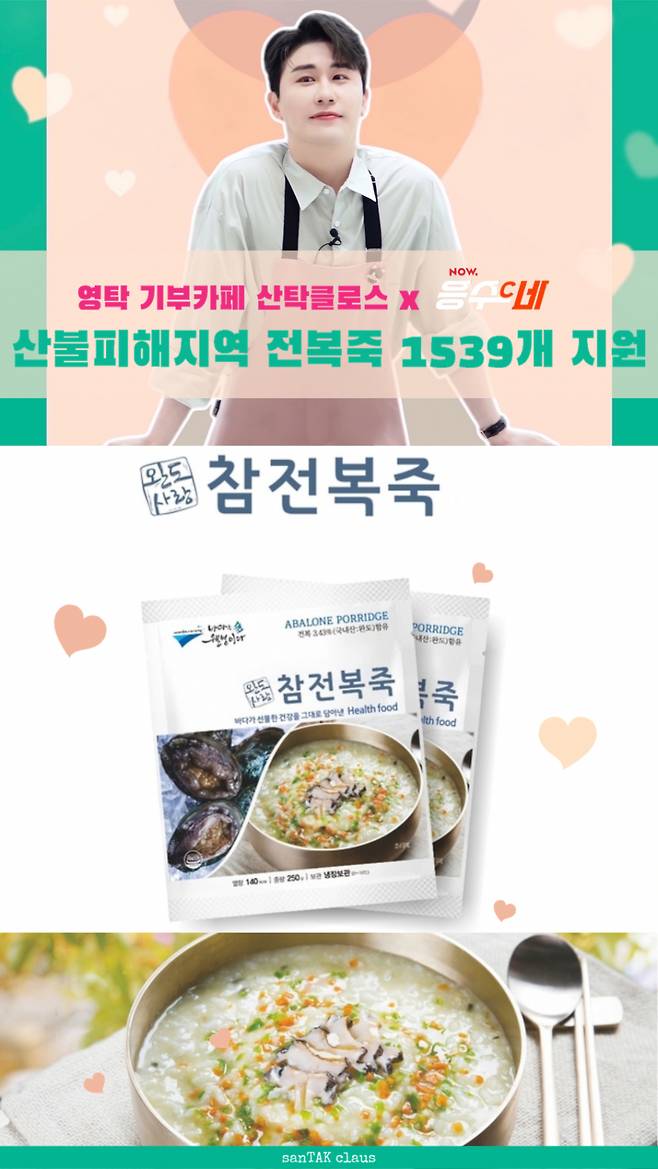 Young Tak Donation Cafe 'Santak Claus' delivered 1539 people of Haliotis to Residents in special disaster areas such as Gangwon Samcheok City, Donghae City, Gyeongbuk Uljin County, following Young Tak, which donated 100 million won in emergency relief aid to Gangwon and Gyeongbuk forest fire victims through the Korean Red Cross on March 9.
This Donation was conducted on the 11th as 'Regram Donation' through the official Instagram of the nsu c in accordance with the schedule of the appearance of Naver Now '
The elderly residents in their 70s and 80s who live in temporary residential facilities in the forest fire-affected area are uncomfortable or have a large number of people living alone. They said, "Even if we try to solve the meal with the help of local volunteers, we are not able to share the haliotis porridge of 'Santak Claus'."
'Santak Claus' is a pure Donation cafe that supports Young Tak's musical activities and returns the love received by the public to society. After the release of Young Tak's new song 'Haliotis to eat', the Haliotis death of 'Santak Claus' members amounted to 4,000 people worth 15 million won.
"Santak Claus" said, "I believe that the Young Tak Donation Cafe 'Santak Claus', which practices everyday life, can overcome any difficulties when we gather together and give each other together." "We will continue to take the lead in practicing warm sharing with our neighbors who need help in our society, .
moon wan-sik