'Twenty-five twenty-one', Kim Tae-ri,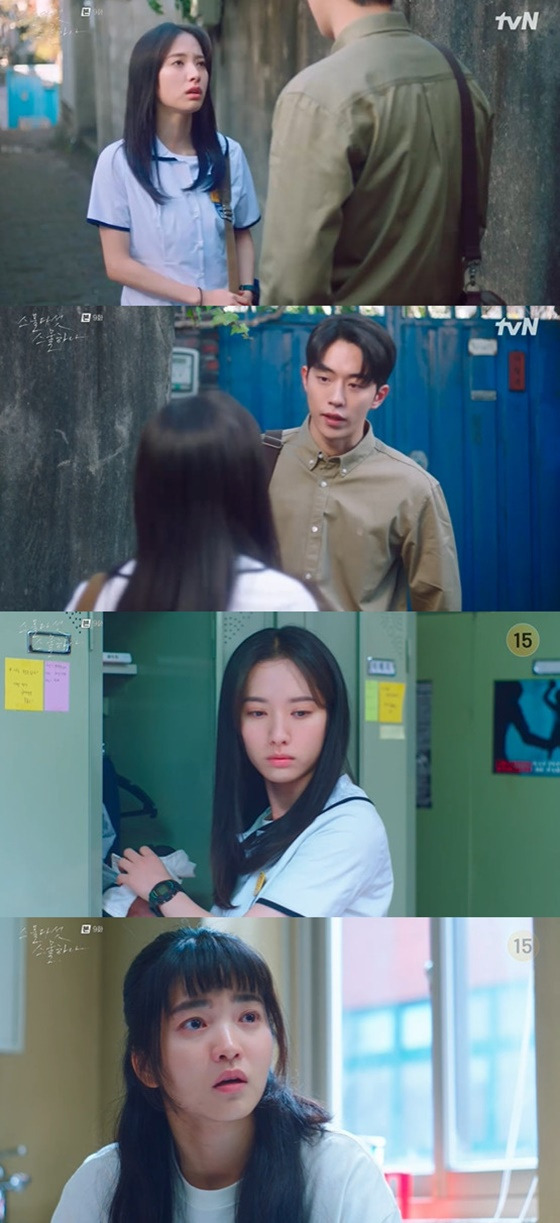 In the TVN Saturday drama "Twenty-five Twenty-one," which was broadcast on the 12th, Ko Yu-rim (Bona Boone) fled from a meeting with Na Hee-do (Kim Tae-ri), a rider 37 who had been talking to PC communication. As a result, Na Hee-do misunderstood Baek Yi-jin (Nam Joo-hyuk), who came out with Ko Yu-rim, as the chat partner Injeolmi and confessed his favorite heart.
The next day, Ko Yu-rim went to Baek Yi-jin and asked Na Hee-do not to tell him that he was inhumane, and Ko Yu-rim confessed that he had spoken to Na Hee-do. Baek Yi-jin said, "How much she liked you." He said, "I know best how much Na Hee-do thought of me. He loved Yu-rim and comforted me. I've been given all my love and comfort ..."
Baek said, "I can not lie anymore," and Ko Yu-rim said, "Give me a week."
The school went to Na Hee-rim, who was suddenly kind to Na Hee-rim, and Na Hee-do was "excited" and "do not treat transparent people."