'The Return of Superman' Park Joo-ho Little Football Team was founded. Kim Young-kwang Min Woo Hyuk Children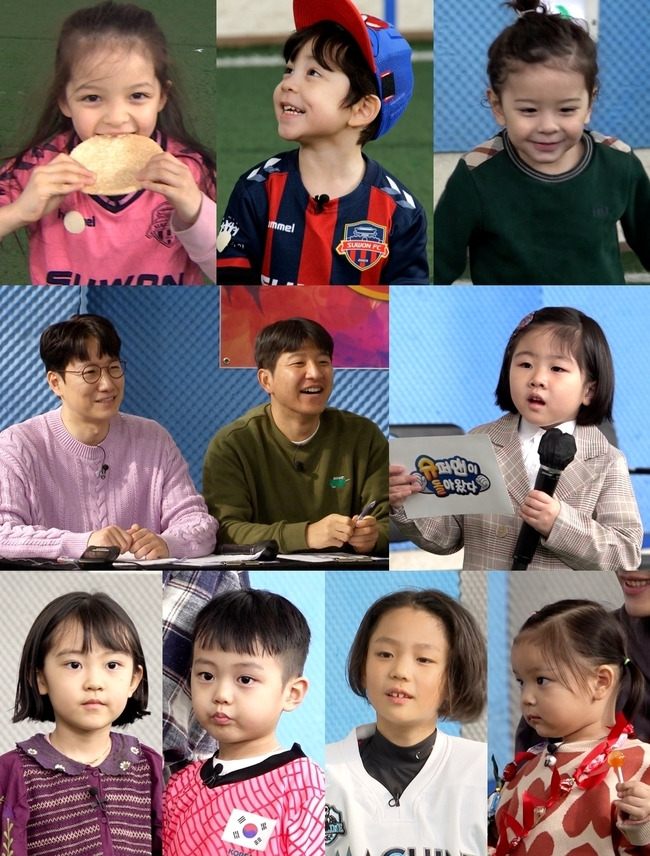 'Superman is back' The children of personality are dispatched to 'Pachuho Little Football Club'.
KBS 2TV 'Superman Returns' (hereinafter referred to as 'The Return of Superman'), which will be broadcast on February 27, is decorated with the subtitle 'It's okay to grow up slowly'. Park Joo-ho has founded the "Pachuho Little Football Club" to recruit members, and hopes are high that children with various charms gather together to join the soccer team.
The first applicant for the "Pachooho Little Football Club" was Chin Gunnabli, who said Park Joo-ho had conducted a test of children's participation as a coach, not as a father. At this time, Naeun and Gunhu are not only amazing shooting skills but also trapping that they did not teach, and boasted of soccer player DNA. In addition, Jinwoo looks closely at the impact prevention mat, fire extinguisher, and lawn condition and adds expectation that he has acted as a safety agent.
Then came the hopefuls who joined the "Pachooho Little Football Club" in earnest. Along with this, broadcaster Joo-jong helped the progress as an MC. In the entrance test, the children showed their ability to shoot with self-introduction and long-term boasting.
First, the appearance of Lia, the daughter of soccer player Kim Young-kwang, who met in The Return of Superman, and son Park, who is a son of Lee Hyun-yi and Min Woo Hyuk, and his daughter Park Yi-eum, In particular, it is surprising that the growth of the joint, which revealed the moment of birth through The Return of Superman, was remarkable.
In addition, various children such as Joo-jong's daughter Joa Yoon, Yoon Seok-min's two sons Yoon Yeo-joon, Yoon Yeo-chan's brother, Kibo Bae's daughter Sungjaein, Lee Sang-in's two sons Lee Do-yoon and Lee Seo-ho's brother came to the test and showed various personality. Among them, Joo-jong's daughter, Joa Yoon, said that she had devastated the scene with her talent that resembled the talents of Annuncer's parents.