"The progress of the march" Jung Hee-ra "A month of income of 4-5 million won,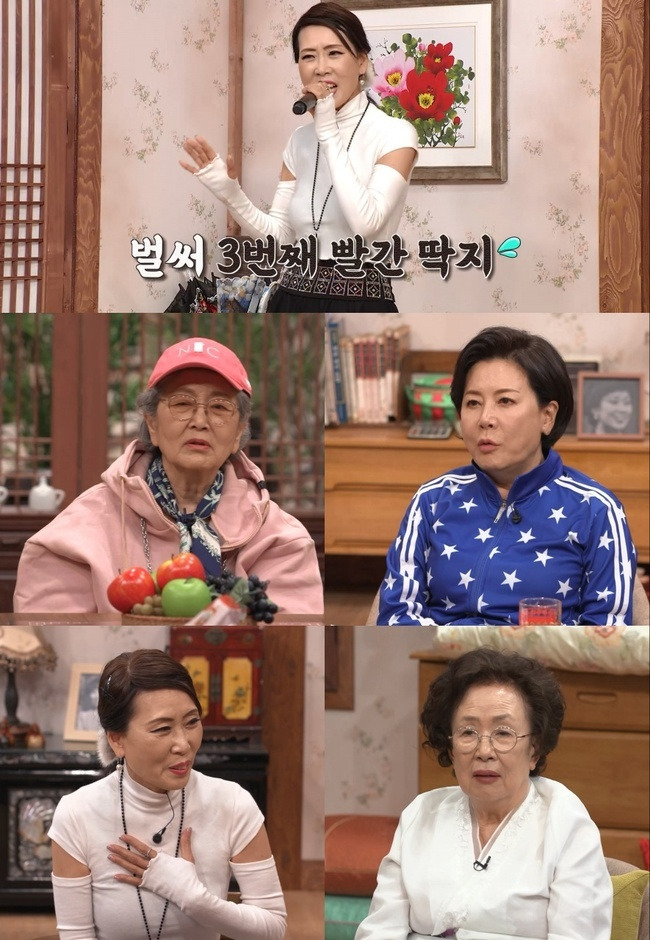 Jung Hee-ra, the first Korean Singer to be a Arrogant Song, will unveil his surprise Monthly Import.
Channel S's The Half of the Progress, which will be broadcast on March 15, will feature Singer Jung Hee-ra, who has captured listeners with 29 gold troubles, sold more than 1 million albums and rated the Gilboard Chart, but has rarely received a chance to appear on the show for 22 years. Jung Hee-ra explained that "the song is a pleasant satirical song based on the love of men and women," and said, "When I first started singing 20 years ago, I thought that the times would change after the years." However, the grandmothers, shocked by the explicit lyrics that summon the obscene demons (?), shook their heads, saying, "We will not broadcast after 30 years."
However, even though it was a song that was not broadcast, 'Aro Song' continued to be a huge propaganda on 'Gilboard Chart' including highway rest area. When the grandmothers asked, "What about the money you have earned in the meantime?" Jung Hee-ra said, "About 4 million to 5 million won a month?" She also said, "There are many events that are not broadcasts," and Kim Young-ok asked Jung Hee-ra, "I have to broadcast it because it is not broadcast only."