"The Late Choi Jin-sil Daughter" Choi Joon-Hee "Drug Side Effect to 96kg...NO to cure rare diseases" (The year)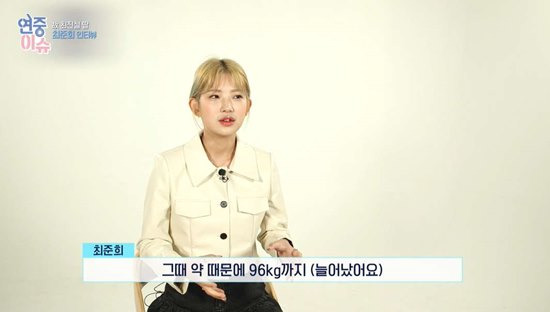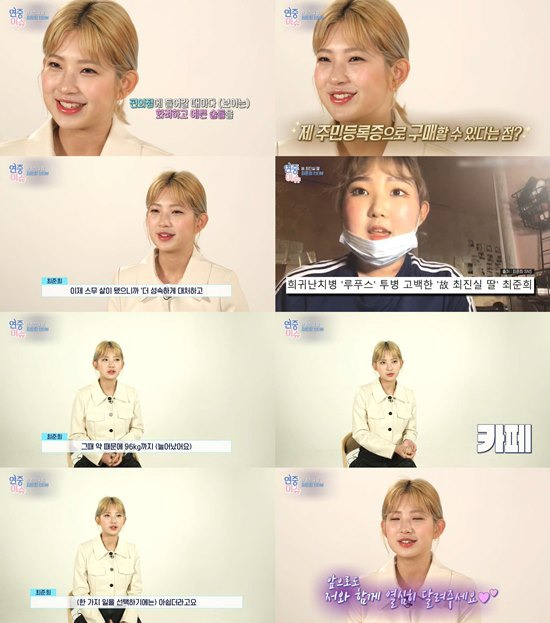 () Choi Choon-Hee, the daughter of Choi Jin-sil, revealed the reason for the weight loss.
On KBS 2TV 'The Year Live' (hereinafter referred to as 'The Year'), which was broadcast on the 11th, Choi Joon-Hee, the daughter of the late Choi Jin-sil, appeared.
Choi Joon-Hee, who is 20 years old this year, said, "Every time I enter a convenience store, I can buy a gorgeous and beautiful drink with my resident registration card."
As for Jin-kyoong Hong, who has a deep relationship, he said, "Jin Kyung aunt is the most mother-like person." "I want to be Jun-hee who lives more maturely because Jin Kyung is 20 years old. I often call him, and he says, 'I'm always praying for Junhee.' "
Choi Joon-Hee said, "I recently lost 44kg in the fitting room, but I put my pants on and I did not get up well. I just took off and cried a lot," she said.
The cause of the weight that caused the tears to spill was a trace of a battle with lupus disease. Choi Joon-Hee said, "I took it at the end of junior high school. It is 96kg as it is eaten enormously due to side effects of medicine. "
Choi Joon-Hee, who recently announced a contract with a company and announced his entertainment activities. "I think my daughter is playing now, and I do not think I am yet convinced of myself. I want to try cafes, take lookbooks, do dog beauty, make-up, and I want to do it now that I am 20 years old. "
When asked if the public's great interest is burdensome, Choi Joon-Hee said, "In fact, there are times when ordinary friends next to me are envious. It was a little hard in my school days."
Finally, Choi Joon-Hee said, "It is no exaggeration to say that my mother gave birth and the public raised it. It seems that I have received a lot of love and love from the public. "My brother and I will live hard enough to think that my mother and uncle are cool even if I have a baby," he said. "I am looking forward to my mother's share and watching me with a full-fledged eye."
Photo = KBS 2TV broadcast screen