Song Ga-in must have lost weight at 44kg...a tiny face buried in large glasses.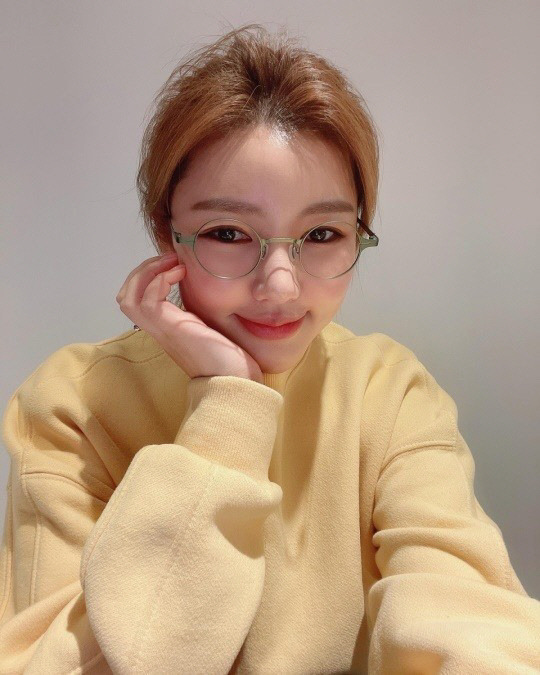 Song Gain posted a picture on his 15th day with an article entitled "I met good people today and had a good time!"
In the photo, Song Ga-in is dressed in yellow and smiling at the camera. His lovely charm is heartening to fans.
Meanwhile, Song Ga-in appeared in "Warnansori" (2009), a new film directed by Lee Chung-ryul, and challenged her acting for the first time.