'Radio Star' Hwang Dae-heon "Nusea All Night in the Hospital After 1500m Gold Medal"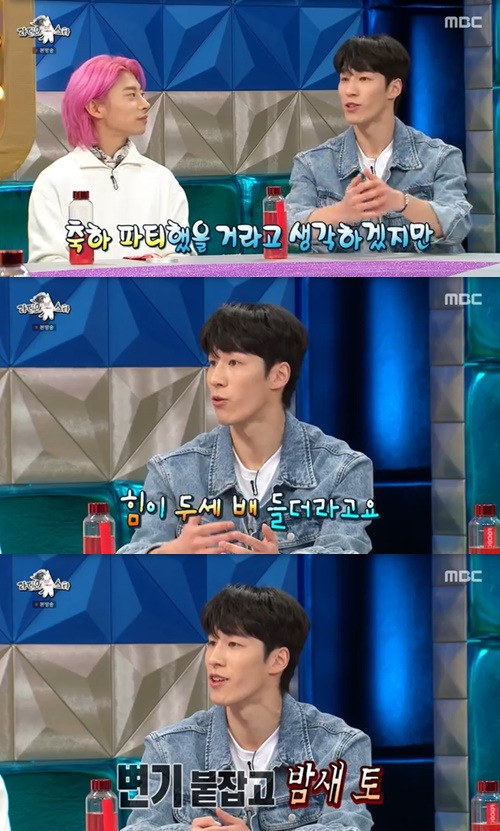 Radio Star Hwang Dae-heen has revealed his behind-the-scenes after winning the Gold Medal.
MBC entertainment Radio Star, which aired on the afternoon of the 2nd, was featured in the 'Cracking Ice sheet' feature featuring the five-member complete Kwak Yoon-gy, Hwang Dae-hee, Kim Dong-wook, Park Jang-hyuk and This Level in, the ice-skating hero male Black Dahlia track.
"I think we've all had a celebration after all, but when we tried to play a clean game, it cost us two or three times as much power," said Hwang Dae-heon, who won the Gold medal at 1500m.
When Kwak Yoon-gy was surprised by this fact, Hwang Dae-hee expressed regret that "they all knew, everyone was worried, are you okay?" Kwak Yoon-gy was sorry to hold Hwang Dae-hee.
Meanwhile, Hwang Dae-hee confessed that he did his best by riding the out course to run the game so that he could not reach the players to avoid the disqualification decision.