Poland Psheme "Marriage, My Wife Memorizes 20 Full Names All" (Welcome, First Time in Korea? Korea)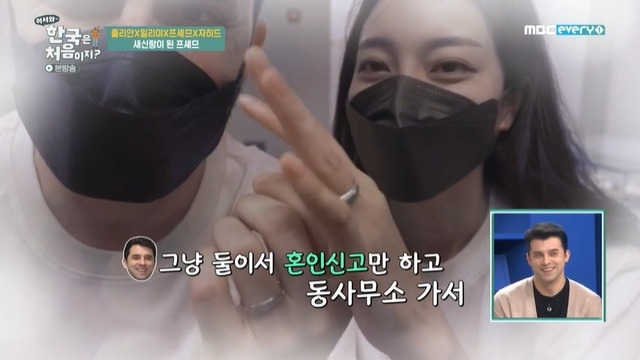 Psheme, a native of Poland, reported on the marriage news in the 15th year of Korean flesh.
MBC every1 entertainment 'Welcome, First Time in Korea? Is it the first time in Korea?' In the 234th, the news of the marriage of Psycheme was reported.
On this day, Psheme asked Julian how he was, and asked the choreography, "My man is still sleeping in a warm bed at home." So, "Marriage When, last year? Julian, who asked, "
Psheme was a new groom less than a year old who marriage in April last year; Psheme said: "I didn't have a marriage ceremony. I just did a Marriage report alone. "The question of MCs whether marriage life is good is" Good. Sometimes you fight, sometimes you do not fight. I live with passion," he said.
As for whether his wife memorized all of Psheme's long full name, he said, "My wife memorized it well, when I went to the government office or when I wrote something (because I had a lot of things).