Pak Se-ri said, "I feel guilty even if I drink a bottle of Beer...I was uncomfortable at all" (No-nae sister)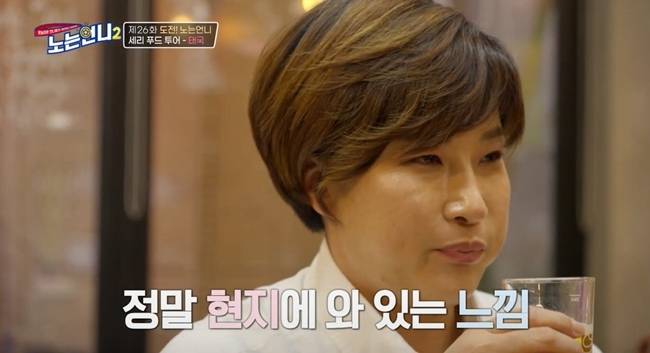 Former golfer Pak Se-ri cNnoneefessed to the athlete's grievances.
None March 1, the T-cast E channel 'No Sister 2' was a food tour of Pak Se-ri.
The first food Pak enjoyed was Thai cuisine. Various Thai dishes such as shrimp, fried pork, jungmankung, kai, and radish stimulated the mouth. Pak Se-ri, who has a Beer here, said, "Strangely, athletes feel guilty even if they drink a bottle of Beer. Nonee bottle is bad or harmless, and athletes feel guilty if they do something bad for their body. "
Pak Se-ri, who enjoyed eating, said, "I feel like I'm in the area. I'm not here to play, but I feel like a vacatiNnonee."
"I wanted to do this," he said, "because I went abroad to play, I do not remember much of the restaurant. When I retired, I tried to eat delicious things and travel, but I have never been able to do it. "
"I can not go to Korea and Thailand, but I felt like I was going to eat alNnoneee and think about old times and play comfortably."