Pak Se-ri "I'm impressed by the sponsor who sponsored me just before retirement, tears when I write my Contract" ('No is my sister 2')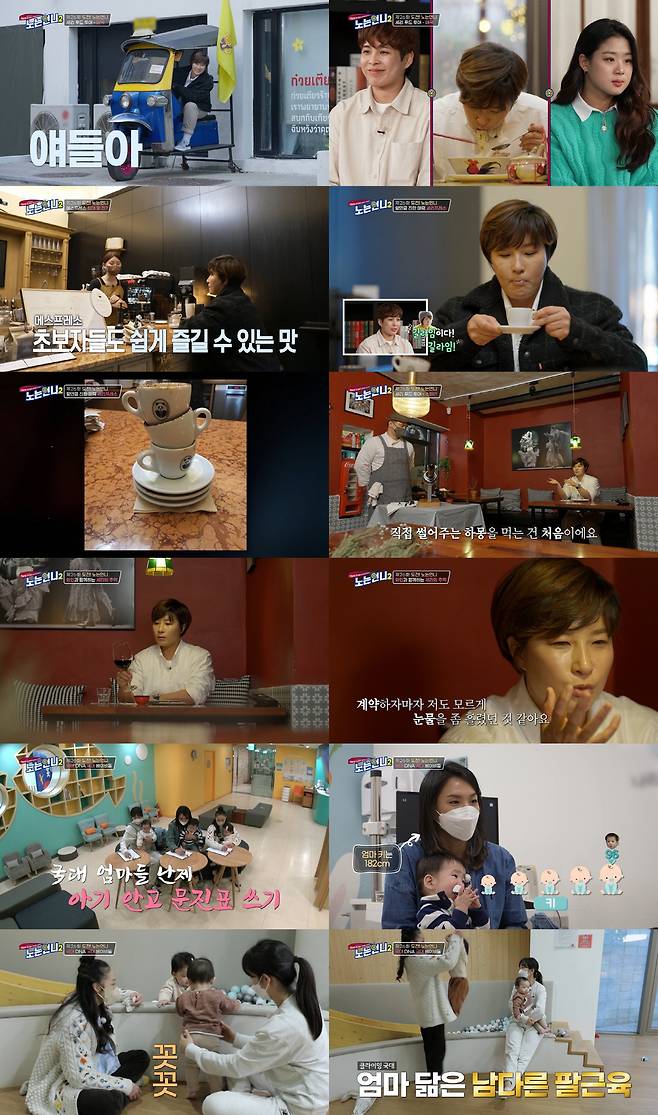 Pak Se-ri mentioned the cumulative prize money and sponsor of Spanish tennis player Rafael Nadal.
On the last day of the broadcast, the T-cast E channel 'No Sister 2' 'Challenge! Pak Se-ri, who traveled to Thailand, Italy and Spain for the second special feature of her sister, and Kim Eun-hye, Jo Hae-ri and Kim Ja-in, who challenged her children's infant screening, focused their attention.
Pak Se-ri left for Thailand, Italy and Spain this time after the US trip to the world restaurant that was shown in the middle of Seoul last week.
First, Pak visited a Thai restaurant in Yeonnam-dong, where the Thai-style interior stands out, and enjoyed the dinner of her sisters, including fried food, street skewer dishes, rice noodles with ribs, and Tom Yumkung, the world's top three soups. In addition, Pak Seri conveys a secret recipe of high-water-rice rice cooked with vinegar, sugar, red pepper powder, and sesame oil, and it has become interesting with the story of Thai golf player sister Moriya Jutanugan and Ariya Jutanu called 'Pak Seri of Thailand'.
In the Italian cafe in Gangnam-gu Office, where you can enjoy Espresso perfectly, you have presented the three-step method of enjoying Espresso, which leads to snow, aroma and taste. In early 1900, you introduced the history of Espresso widely known in Milan and the etymology derived from 'Express'. After tasting various kinds of Espresso recommended by Barista, Pak said, "Now I open my eyes late." He challenged the cup that became a hot topic on SNS and fell deeply into the mysterious Espresso world.
Pak finally visited a Spanish restaurant and enjoyed three years of ripe Iberico Harmon, Tabas, Gambas and wine.
"I eat Spanish food and I think of Rafael Nadal, a tennis player called Legend of Spain, who has a cumulative prize of 147.5 billion won. I do not think I can say that I earned the prize money until that much. But I can not even get my nails. "
Above all, Pak said, "Raphael Nadal suffered a slump due to an injury in 2004, and he signed a sponsorship Contract with a Korean company. "I understand Rafael Nadal's mind, and I had such a sponsor, and I was thinking about retirement. "I think I was tearful as soon as I signed the Contract," he said. "I was a member of the company, and I was a member of the company.