Lee Sang-min "Sayuri son Child Should Send" 'Rose's War'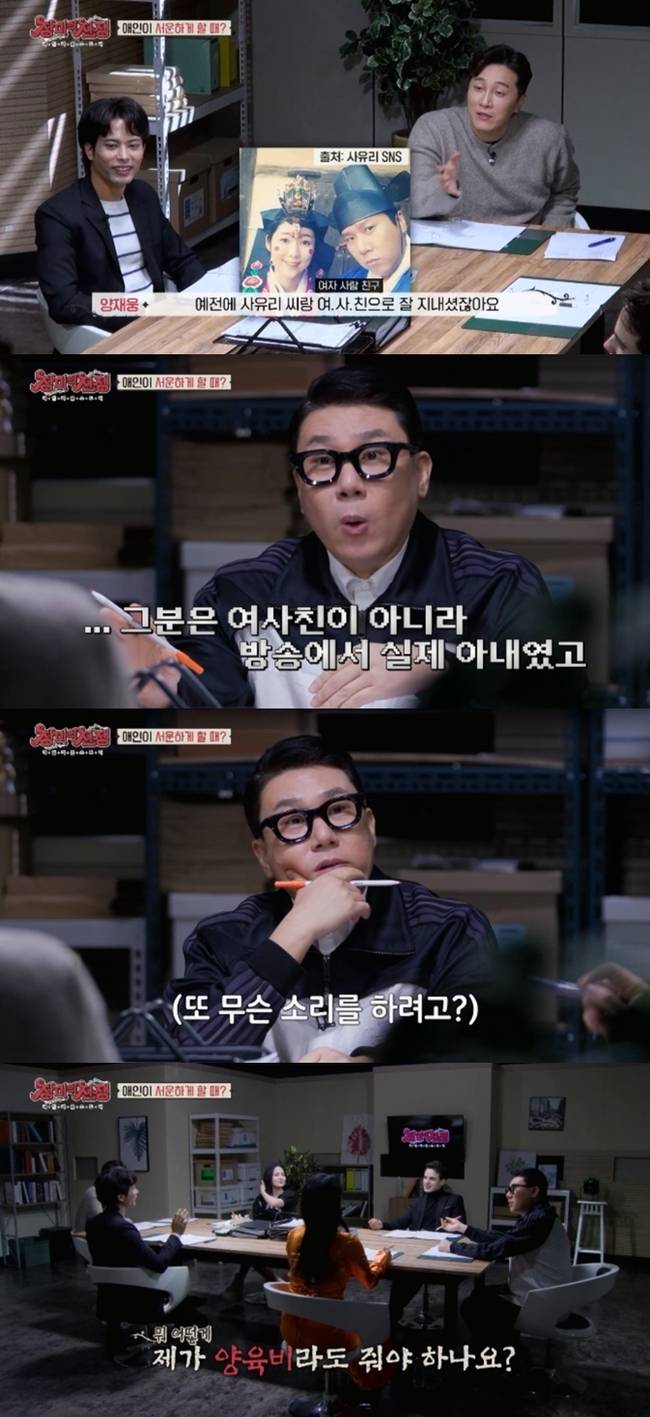 When Lee Sang-min, 'Rose's War', asked about his relationship with Sayurison, he was embarrassed.
In MBC Everlon entertainment program Real Couple Story - Rose's War (hereinafter referred to as Rose's War), which will be broadcast on March 14, panelists are overwhelmed with the theme of Nam Sa-chin.
In a recent recording of Rose's War, Lee asked, "What is the worst and sadest thing when a lover does?" Before introducing the story. "When I go to see another man without telling him," Jordan said. "I'm sorry that I went to drink only with you, but I'm not talking about it."
Lee Sang-min said, "This is not a sad problem, but a problem of 'you die and I die'. I do not want to talk to another man, "he said, and Yang Jae-woong refuted that he could be a Nam Sa-jin.
Lee Sang-min, "Where is the male father?" "Nam Sachin is also a male father if he feels charm. "I can not be a male husband when I do not feel attractive," Yang said. "I do not have a lot of female parents." Lee Sang-min replied, "I did not meet my wife in the broadcasting program, not my wife, and I did not meet her privately."
Susan was fortunate that Sayuri had a child this time, and Yang Jae-woong joked, "Are you a child?" Lee Sang-min said, "Do I have to send Child?"