Lee Kyung-gyu, daughter Ye Rim Kim Young-chan Wedding ceremony behind the scenes "I'm coming for that moment" (Family registermate)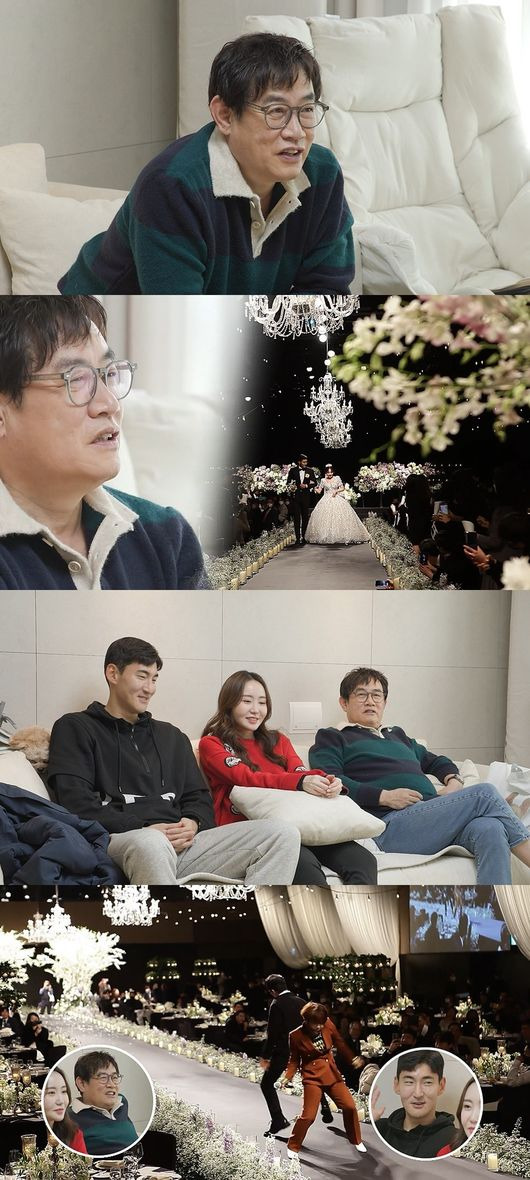 'Family registermate' Lee Kyung-gyu reveals the Wedding ceremony behind.
In the 8th episode of MBC entertainment "Family Registermate" (planned by Choi Yoon-jung, directed by Lee Kyung-won), which will be broadcast on March 8, Lee Kyung-gyu's full-fledged smile register life is drawn.
On this day, Lee Kyung-gyu watches the Wedding ceremony video at the Honeymoon home of his daughter. Yerim posted a Wedding ceremony with Kim Young-chan, a soccer player from Gyeongnam FC, last December. Lee Kyung-gyu recalls Wedding ceremony, which was crossed by "I did not know that the moment would come," looking at the Wedding ceremony.
Above all, Yerim Wedding ceremony caused a hot topic with the celebration performance of guests' entertainment. Among them, Lee Soo-geun - Kim Jun-hyun and Jo Hye-ryun's celebration performances made the scene laugh and make the guests burst into bread.
Lee Kyung-gyu, as well as his daughter, Yelim, and his son-in-law did not know about the Wedding ceremony behind the scenes to stimulate the curiosity of viewers. In particular, Lee Kyung-gyu said, "I suddenly called Jo Hye-ryun the day before the wedding ceremony," and laughed at the back story of the bread bursting as much as the stage.
In addition, it will be released to Lee Kyung-gyu and Yerim at the time of the amazing behind-the-scenes and bride's position with Yoo Jae-Suk.
MBC 'Family registermate', which can confirm all of this, will be broadcasted at 9 pm on Tuesday, 8th.
MBC 'Family Registermate'