'Kobic' Young Tak, a frank and pleasantly upgrading fun line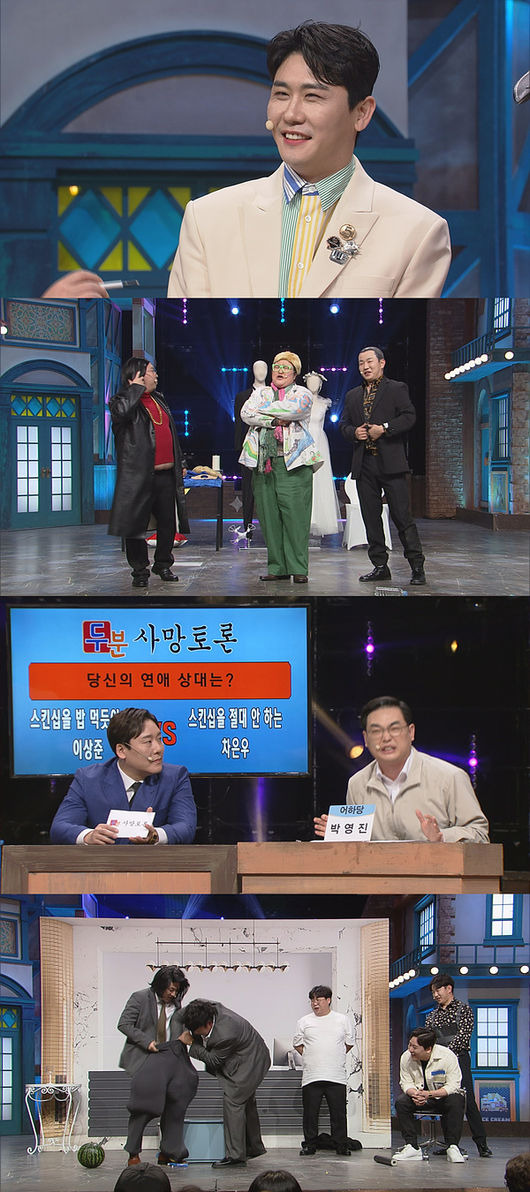 Trot singer Young Tak will be on TVN Comedy Big League (hereinafter referred to as Kobic).
Kobic, which airs today (13th, Sunday) at 7:45 p.m., features Young Tak, offering upgraded fun.
Young Tak breathes with Emperor and Yang Se-chan in the 'Cychorus' corner. He laughed with his unique pleasant energy and frankness, and he also showed a stage where cool singing ability was outstanding. Young Tak, Empire and Yang Se-chan's Chajin Chemistry raise questions about how it will affect the 'Cychorus' ranking.
Meanwhile, Kobic, which is in the eighth round of the first quarter of 2022, continues to compete more chewy. The situation is that 'marriage boss', 'Kobic enter', 'Cychorus', and 'post-decorating sulem' are in the ranks, starting with 'double death net discussion'. Taste snipers and gap romance are also steadily loved by audiences and show their presence. Each corner of the day is an unpredictable secret weapon that stimulates the laughter of the house theater.
First, this level of the 'two-part death oblique discussion' and Park Young-jin have a sparkling discussion about 'This level and Cha Eun-woo, your love partner?' In the "Marriage Heads," the mother of the foreigner will go on a supportive shooting, after the audience on stage with the mother of the foreigner who wants to choose a sweet sense created an episode of the robbing theft. In addition, Park Na-rae and Kim Hae-joon of 'Fujang Husserlem' are acting as a savvy lover, and Kim Chul-min, Lee Jung-soo, Seo Tae-hoon and Lee Eun-ji of 'Taste Sniper' are known to have completely shot the audience's consensus on boyfriend fashion.
Kobic is a TV show that is held every Sunday at 7:45 p.m.