Kim Seong-joo "'Han Young' Park Gun, taking the initiative in everything...resolve the difficulty of the production team directly" ('House Band-in-War')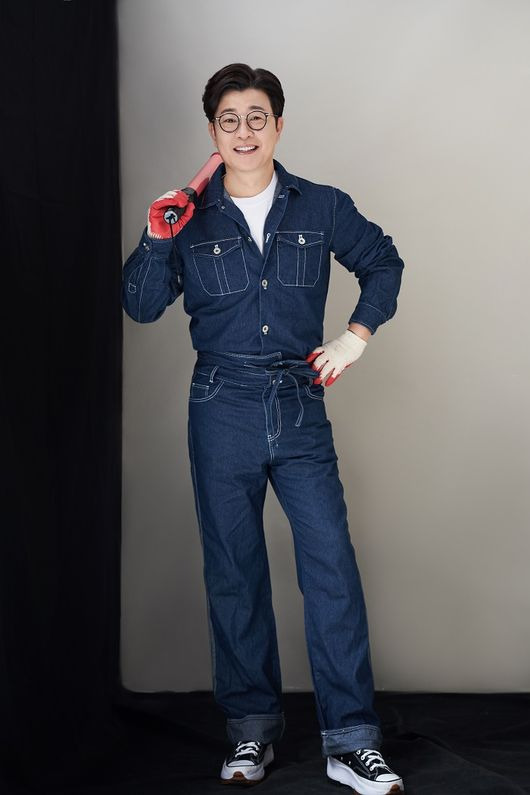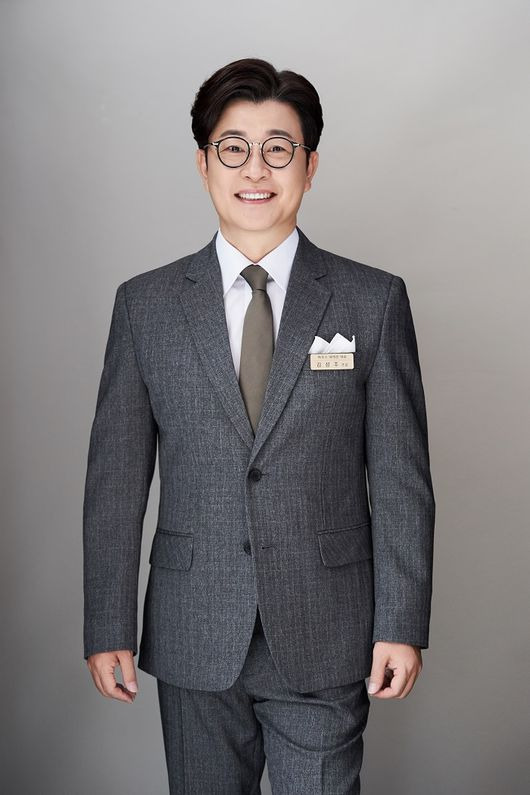 Kim Seong-joo, the god of progress, received the special name of 'transform of my house - house band'.
Kim Seong-joo recently confirmed MC in the new entertainment program Transform-House Band-Jeon of My House (hereinafter referred to as House Band-Jeon), and is working on filming with Jeon Jin, Park Gun and Kim Ji Min.
Kim Seong-joo said, "I have been more interested in home than before, so I naturally became interested in house structure. "I decided to appear because I thought it would be a good opportunity to get a lot of information with viewers through the house band competition," he said. "I am shooting happily in anticipation of the big transform of the house."
The House Substantial Exhibition is a house consulting program that enhances the value of the house. It is a life-friendly project that helps the best professional corps of old and old houses to remodel variously and create profitability and improve according to its use. It will be broadcast on SBS at 5:50 pm on the 25th (Friday), SBS FiL at 8 pm, and Lifetime at 9 pm. On SBS MTV, you can check it at 12:00 p.m. on the 26th (Saturday).
1. Why did he become an MC in the "House Band-Off" and have appeared?
I've been home more than I've ever been, and I've been home more than I have been before, and I've naturally become interested in the structure of the house. In fact, I moved the furniture from one side to the other and I did a lot of research, but I could not find a way to use space more efficiently and efficiently. Then, I came to the house in the 'house band', and I decided to appear because I thought it would be a good opportunity to get a lot of information with viewers through 'house band'.
2. It is currently being filmed, and please give me a testimony on the shooting.
Unlike other programs, it is a program that contains the process before and after remodeling. Unlike other programs, it is difficult to shoot twice in a time difference and after-tape, but it is happily shooting in anticipation of the big transform of the house.
3. Is there a shooting episode?
One of the cases where the client was commissioned was located in a deserted mountain, in a spooky place, so all the performers had a slight suspicion of the client's identity. (Laughing)
4. I'm going to meet with the forward, Park Gun, and Kim Ji-min.
I really like and believe in Jeon Jin. I felt like I was getting more involved in everything after marriage. I feel like I have increased my responsibility for the program and I am always very careful of it. Park Gun is a junior who has been particularly interested in me since I was in the 'steel unit'. I am always making the atmosphere of the filming scene pleasant with a bright smile. I am from a special warrior, so I am active enough to take the initiative in everything and solve the difficulties of the production team. Kim Ji-min is not only an entertainment veteran, but also has a great ability to proceed, and he is always interested in interiors, so he is very helpful to the program with knowledge as well as experts.
5. Are you active in various programs and have you prepared for the 'house-to-house competition'? What if there is something you want to show as an MC?
For viewers to have fun, they should also care about the entertainment part, but since they have to provide a lot of information that is actually needed for their lives, they are trying to explain more kindly and in detail with what they want to know.
6. Points of observation of the 'house-to-house'.
'House Band-in' is a program that shows the process of transforming and value-raising old houses with different stories every time through remodeling. Therefore, it is fun to see various remodeling cases and trends of all houses in Korea, as well as the value increase tips of the house that experts consult with themselves as a point of view.
7. As MC of the 'House Band-War', I would like to ask viewers to say goodbye with aspirations.
Because of Corona 19, viewers may have been uncomfortable and frustrated to live outside according to the anti-virus guidelines. I think you have a lot of trouble about how to be happy in the house relatively. I believe that if you join the 'house band', you will feel the expectation that 'I can change my house like that' and the regret that 'why have I lived so far'. Please pay attention to your many viewing and interest for our happier house.
SBS Medianet Provides