Ki Bo-Bae daughter reveals, from Bungeo-pang visuals to archery confidence (The Return of Superman)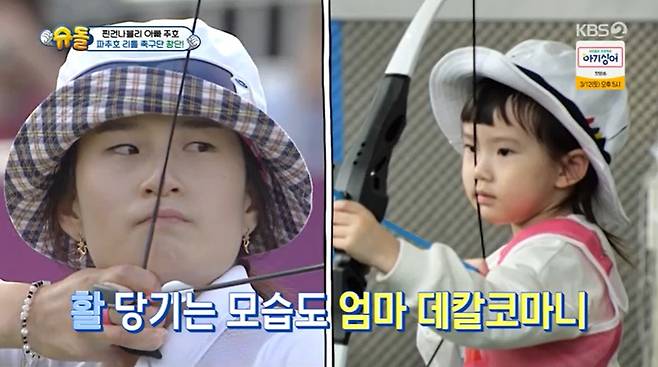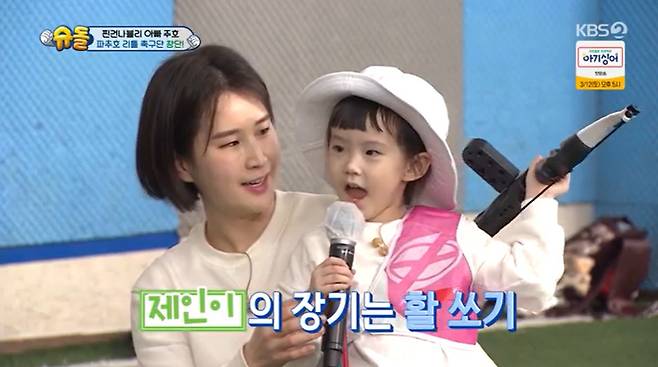 Ki Bo-Bae, a former national team member for archery, has revealed her daughter.
On March 6, KBS 2TV 'Superman Returns', Ki Bo-Bae joined her daughter at the opening ceremony of Park Joo-ho's 'Pachoo Little Football Team' with her daughter.
Ki Bo-Bae applied for a Park Joo-ho football team with her 5-year-old daughter, Sung Je-in.
Yang, a saint who resembles Ki Bo-Bae, has caught the eye with her cute appearance since her appearance.
"How old are you?" asked Park Joo-ho, who replied, "Uh-oh, five."
Ki Bo-Bae said, "I am 5 years old and have a monthly waterway of 37 months."
MC Joo Jong asked, "What is Jane doing?" And Jane held out the bow and arrow in her hand.
Joo Jong asked, "Do you shoot Bow and arrow well?" And Park Joo-ho also wondered, "Can you show me?" Miss Jane gave a confident nod and then demonstrated her archery; she later passed the shooting test.