'Inspection Doberman' Park Sang-nam falls down with two-faced star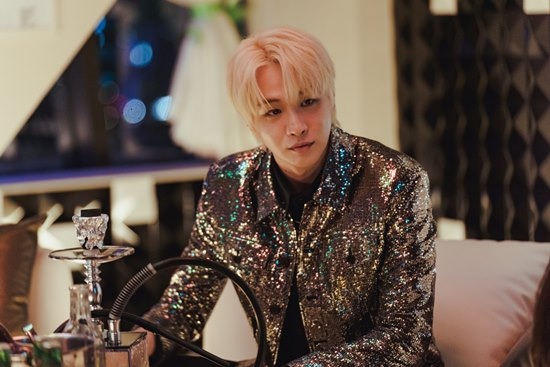 () Actor Park Sang-nam made a strong impression by enhancing the perfection of 'Inspection Doberman' with his passion for acting that does not disappear.
In the Inspection Doberman broadcast on the 7th, a fierce brain battle was held to find Allen (Park Sang-nam), who disappeared, centered on the Idol star Allen Kidnap incident, which suddenly disappeared.
Allen, who Park Sang-nam plays, is an Idol star who is a popular star outside the world, but in reality he is a 'two-faced villa' who commits evil acts such as shooting and distributing illegal videos with Taenam.
Park Sang-nam, who had previously brought his fan Senna (Yoo Hye-in) to the club cartel and bought a public dispute in the form of Allen, who was drugged for alcohol and caused crime, later captured the Sight of the house theater by taking an act of being thoroughly punished by the Inspection Woo-in, who was punishing on behalf of the victim.
Allen's hot-rolled performance, which had been hit by various difficulties in blood after being detained by Uin, continued on the show. Park Sang-nam has been able to pronounce his jaw properly, and he has been struggling to save him while tied to a rope.
In particular, Park Sang-nam attracted more attention by showing Allen's feelings and situation with a mixture of screams, pain, and sadness mixed with tears. This is 180 degrees different from Allen in the early days of the drama, which gave a sense of tension with arrogant tone, a savvy expression, and a mean smile. Park Sang-nam's acting transformation and hot passion, which are not afraid of being broken, are leading the way in adding the perfection of the drama.
Park Sang-nam, who played an anger-inducing role in the military legal act 'Inspection Doberman', which depicts the story of Ahn Bo-hyun, who became an inspection for money, and Chau-in, who met and became an inspected chau-in for revenge, and growing into a real inspection by breaking black and rotten evil in the Army. As soon as he was released from the detention at the end of the broadcast, he informed Taenam that there was a video of Senna's sexual assault case, and that a full-scale military court was launched.
It is noteworthy how Park Sang-nam's performance, which has announced his intense presence with his tight acting ability even in a dynamic development that makes him unable to take his eyes off for a while, will affect his future development.
The Inspection Doberman airs every Monday and Tuesday at 10:30 p.m.
Photo = tvN