'I can not cheat on blood' Dongguk Cyan, sisters to compete with the competition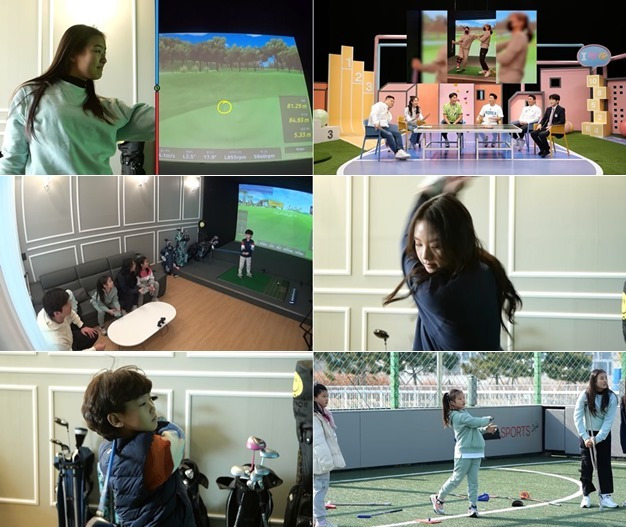 Lee Dong-guk and five siblings show the dignity of a sports DNA family.
Channel A 'Super DNA blood is not cheating' (hereinafter referred to as 'I can not cheat') broadcast on March 14 will reveal the appearance of X Jae-ah (hereinafter referred to as Jae-a) and Su-ah, SuA, and Cyan (hereinafter referred to as Sul-soodae) who played a sparkling game in the Golf event.
On this day, Lee Dong-gook and Jacia X Sulsudae enjoy a family unity contest at the screen Golf. Tennis Dream Tree Jaea, who showed her rehabilitation after undergoing surgery due to a knee injury earlier, will be pleased to be on Exercise. In fact, Jaea has shown a nice swing following the success of putting, and then it is said that she dances with one leg and amplifies her expectation.
Jae-ah twin sister Jashi also reveals her first exercise, with a distance of 201m as a driver. "I think Jash is like her mother and is a super gene (RR), Lee said, raising his thumb. Cyan, the youngest rival, who is usually a Jash and Golf rival, is not able to overcome the sisters' backstools and makes a shot of irritability and enthusiasm, but it is admirable in the aspect of 'Competition Number One'.
After the swing war between the five siblings, SuA, and the mobile station will take a demonstration. The mobile station is on the plate with an Explosion of Golf's Nearness, but it has a huge distance. "I did not come out like that," said MC Kang Ho-dong, who saw this. Lee Dong-gook and his children will then team up with the Jascia VS Sulsudae to play a heart-wrenching screen Golf.