Daniel "Germany is 3 years of Imprisonment, surprised to see Germany in Korean section" (Tteokbokki house)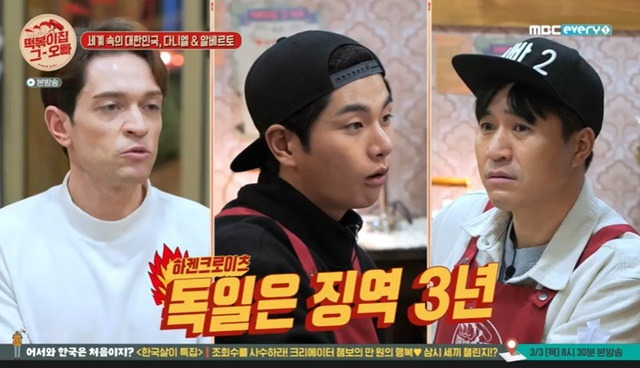 Daniel confessed that he was surprised to see the sign of Korea.
On March 1, MBC Everlon 'Tteokbokki house brother' appeared Daniel from Germany and Alberto Fujimori from Italy.
On the day of the broadcast, Daniel said, "It is not what Germany people are most surprised to come to Korea." He heard a sign similar to the Nazi symbol, Harken Kreutz. Daniel explained that the symbol itself is old, and that it has made a symbol of national socialism that is several thousand years old, and that it is a symbol of Nazism.
Alberto Fujimori said it was "illegal" to use Harkenkreuz in Italy, saying, "It is illegal to use it anywhere, tattoo it or show a T-shirt." Daniel said in Germany that it is "three years of imprisonment" and added that "it has or shows or sells in public."
When Lee said, "I would have been surprised to see the sign of me while passing through Bongeunsa Temple in Seoul," Daniel said, "I was surprised at the center of Seoul."