"Trot for money?"...Young Tak, Why Ballad Singer Give Up ('Grand Class')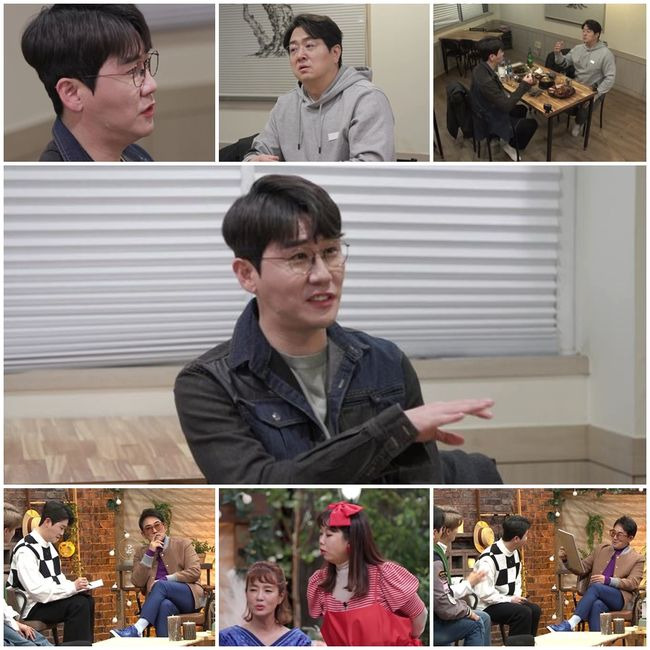 Young Tak reveals his candid thoughts to Kim Chan-woo's "stone fastball question" "Did you have any fuss after turning from ballad to trot?"
Young Tak visits a hobby room in the basement of Kim Chan-woo's house, Figures Mania, and builds friendship on Channel A's Men's Life - groom's class these days (hereinafter referred to as 'Grand Class'), which broadcasts 5 episodes at 9:20 p.m. on the 16th (tonight).
The two men, who are closer to each other through the Figures story and the soccer game, move to a nearby restaurant, then eat and talk deeper. Here Young Tak tells about the difficult unknown days before becoming a 'Trot popular singer'.
"When I was a four-member group in the past, I gathered a few issues with the appearance of Stocking, but the team was disbanded afterwards. He acted as a duo, but failed again and made his resume for the first time for a living. He has been recognized for his career as a chorus and guide vocalist, and has been a college time lecturer for two years and has maintained his livelihood. "
However, Young Tak turned from ballad to trot, and then he was asked by college students and acquaintances to "change genre for money." Kim Chan-woo also asked, "I turned to Trot Singer, but is there any fuss in the ballad?" Young Tak reveals his own musical view and life beliefs, buys Kim Chan-woo's sympathy, and Kim Chan-woo also mentions the four years of obscurity and gets wet with memories of those days.
In the meantime, Young Tak presents Kim Chan-woo and his cat Jordan as caricatures on the spot and presents amazing painting skills. Lee Seung-chul, who watched this image, asked for surprise, saying, "Do not draw my face," and expressed 'gratitude' in Young Tak's painting. The reality of Young Tak Hwabang, which caused the reaction of "I am stuck" from the former cast members, attracts attention.
"Young Tak takes his favorite Figures and visits Kim Chan-woo's hobby room to form a storm consensus. However, when I heard from Kim Chan-woo that 'if I do wrong at age 40, I will be like me', I laughed with a clear sense of mind. Young Tak, who is caught in Kim Chan-woo's curse, said, "Please expect the two men's Dae Hwan Jang chemistry to succeed in escaping from a single man by receiving a groom class."
Channel A's groom class, which is continuing to rise as a real observational entertainment that is growing into a wonderful man and a good adult, receives the groom class needed in the times these days, will broadcast 5 episodes at 9:20 pm on the 16th (today).
groom class