'Thirty, nine' glorified Affair and hospitality part...Worldview of doubtful author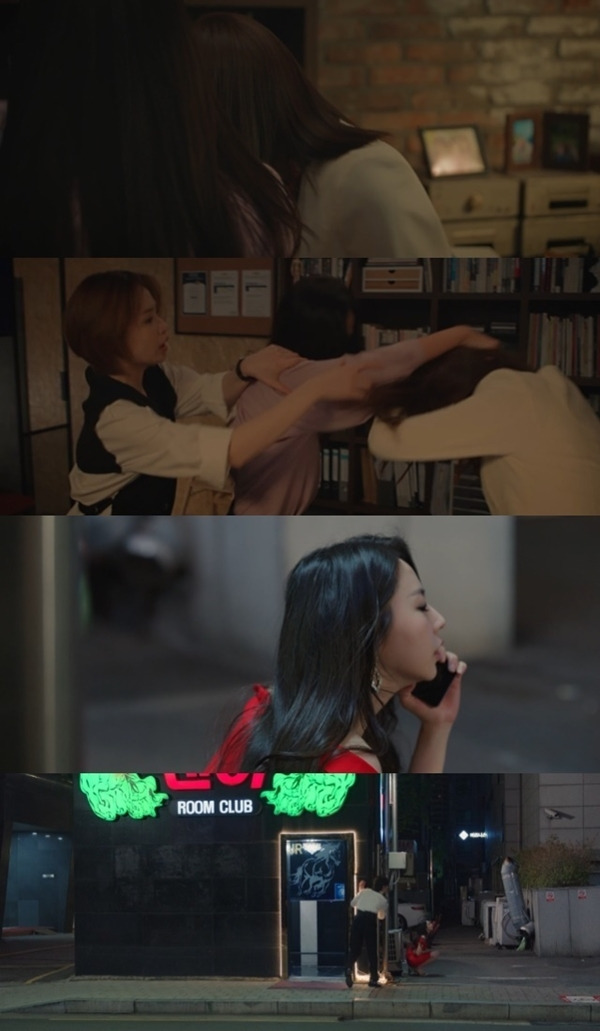 'Thirty, Nine' seems to be gaining popularity as a warmman with friendship and love of three friends, and it is antipathy with unreasonable setting. There are accusations that Affair and Western saloon entertaining have been glorified.
In JTBC Drama 'Thirty, Nine' (playplayed by Yoo Young-ah and Kim Sang-ho), which was broadcast on the 23rd, the story of Jeong Chan-young (Jeun Mi-do), who was sentenced to a deadline, got on the air.
On the day of the broadcast, Kang Sun-ju (Song Min-ji) visited Jeong Chan-young, who exchanges emotions with Kim Jin-suk (This is life), and said, "How long will you be next to my husband? If you need a man, you are not a family member. "
Cha Mi-jo (Son Ye-jin), who witnessed the scene, argued with Kang Sun-ju on behalf of Chung Chan-young, who was judged to have a deadline of four Pancreatic Cancers, and suddenly he hit his cheek and caught his head. Kang Sun-ju expressed his anger at Chung Chan-young, saying, "Will not you be ashamed when you die?"
This scene is on the air, and viewers are raising the voice of criticism with the reaction that it is absurd. Initially in "Thirty, Nine", Chung Chan-young appeared as a lover of Kim Jin-suk; Kim Jin-suk, who married Kang Sun-ju and started a family. Nevertheless, Jung Chan-yeong seemed to like Kim Jin-suk. My best friend Cha Mi-jo also criticized Chung Chan-young's love as "Affair," and viewers also regarded it as a somewhat crooked "love" that Chung Chan-young alone. It was also immoral but consumed as a drama material as a situation that is possible in reality.
However, it was difficult to understand that Chung Chan-young was judged to be a sad and sad person and was defended by his crooked love. In the drama, Kang Sun-ju, the main character of the drama, is in a situation that is absurd. However, in the 'Thirty, Nine' side, Kang Sun-ju was criticized instead of Affair woman Chung Chan-young. It was as if Kang Sun-ju was a selfish person who did not give up on the love of a person who had little time left.
Viewers who encountered this responded and criticized that they understood the concept of 'Affair' but were worried about the contents of the beautification.
It wasn't just the Affair beautification that was in question. Kim So-won, who graduated from the prestigious College of Music in United States of America, was pictured playing the part of the Western saloon hospitality, pretending to be a piano teacher wandering due to her mother's death. The setting also raised criticism, saying that it was justifying working as a hospitality part in Western saloon as if there was a complicated story.
Although Kim So-won has a heartbreaking situation as an adoptee, it was the reaction that he did not understand that he set up a person who works as a Western saloon hospitality part.
Viewers are questioning the writer's Worldview as a series of immoral acts, including Affair and Western saloon hospitality part activities, are drawn. 'Thirty, Nine', which is expected to warm up the hearts of the actors such as Son Ye-jin, Jeun Mi-do and Kim Ji Hyon. It was a big disappointment for viewers after three episodes.
[