"Stop writing novel": Park Min-young kicks over self-conscious Yoon Park (Forecasting Love and Weather)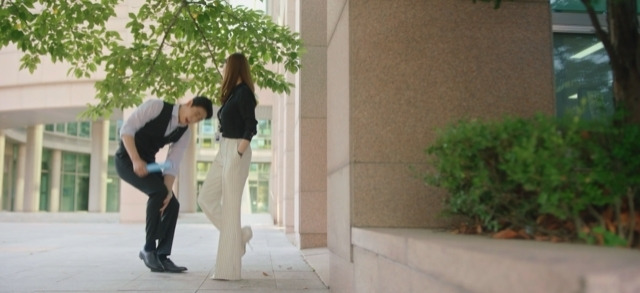 Park Min-young has shown a hilarious response to self-conscious excess Yoon Park.
In the fifth episode of the JTBC Saturday drama "Forecasting Love and Weather" (playplayed by Sunyoung Sun and directed by Cha Young-hoon), which was broadcast on February 26, the figure of Isiu (Song Kang), who mistakenly thought that Park Min-young had left him unsettled, was drawn.
On this day, Han Ki-jun (Yoon Park) called Jin Ha-kyung and talked about the relationship between Isiu and Chae Yoo-jin. Jin Ha-kyung said, "Did you know that Isiu was Chae Yoo-jin's ex-boyfriend? "He revealed that he already knew the relationship, and Han Ki-jun felt betrayed, saying," Did you know? You are a really scary girl? "
Han Ki-jun said, "I do not want to bother me. I am not such a weak man. I am not a person who reacts sensitively to such a thing." Jin Ha Kyung tried to stop him saying, "Hey, Han Ki-jun stops playing," but Han Ki-jun continued his imagination.
Han Ki-jun said, "Do you still have a hard time because of me? This is not true. I'm already married. I can not go back to you."