Shim Hyeong-rae "Bankruptcy Application? I sold everything I had and I owed 17.9 billion..." ('a match with god')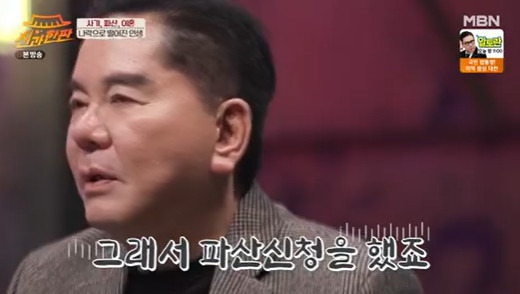 In 'a match with god', Comedian and director Shim Hyeong-rae confessed to owed 17.9 billion One after the film failed.
Shim Hyeong-rae appeared as a guest on MBN 'a match with god', a comprehensive channel broadcast on the afternoon of the 27th.
Shim Hyeong-rae recalled, "After selling all of my movies after the movie failure, I had 17.9 billion One debt left, so I applied for Bankruptcy."
"I'm stressed, so I'm not feeling well, guanwasa came and Longevity spinach was caught," he said.
"I was lonely, I was tired of anything, I was tired, I was sick, I wanted to be a society, not one to blame."