'Running Man' Haha, referring to Jeon So-min and Song Ji-hyo who did not attend the recording "All prison"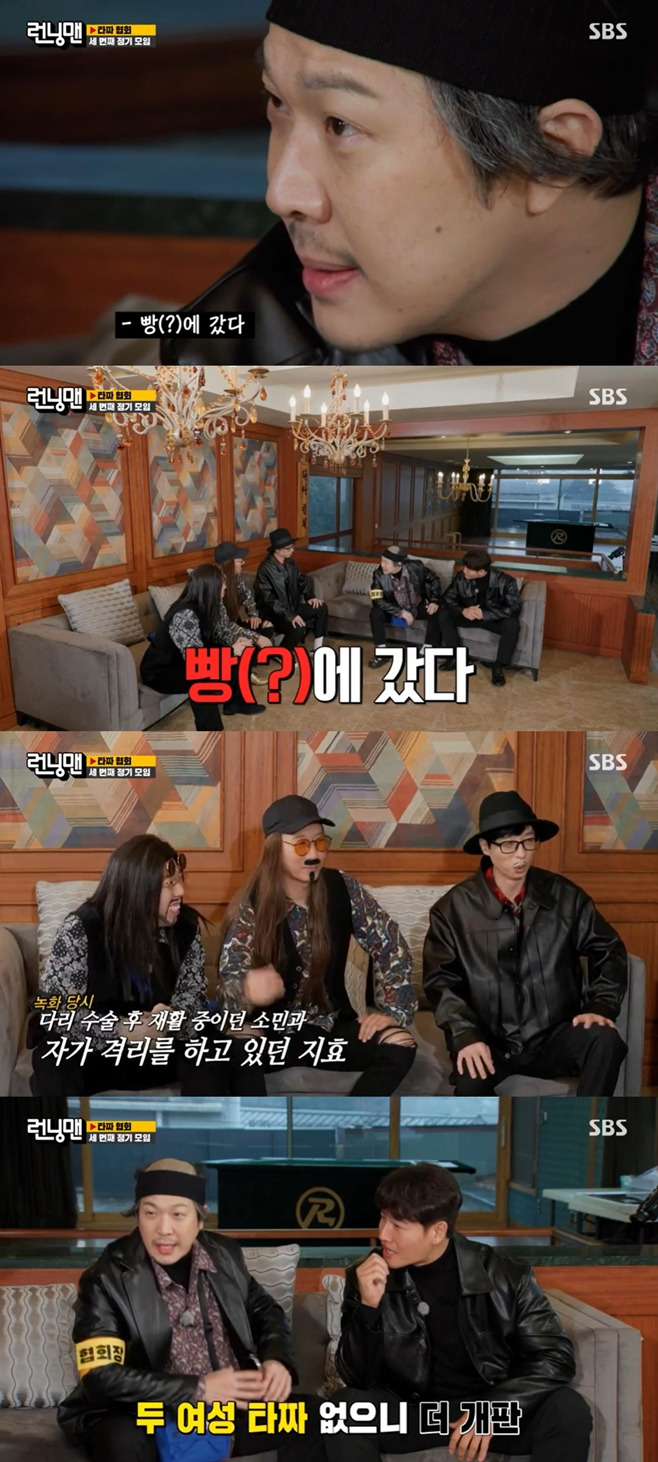 In 'Running Man', broadcaster Haha revealed the current status of Jeon So-min and Song Ji-hyo.
In the SBS entertainment program 'Running Man' broadcasted on the afternoon of the 20th, three special specials were drawn.
"I warned him so, and two members went to prison," Haha said. When the members mentioned Song Ji-hyo, who was in rehabilitation after leg surgery, and Song Ji-hyo, who was in self-isolation, the members poured criticism on Haha's excessive setting.
He then introduced a new Tazza: The High Rollers jujujae, "I have brought you a knowing hogu." The members who saw it said, "Why are you so ugly today? Is not it in my underwear?" Then, Joo Jae was embarrassed by the unexpected development as he was beaten without saying a word.
In particular, Kim Jong-guk pointed to Ju Woo-jae's buttocks, saying, "I did not put my pad. It is like a tofu now." Ji Seok-jin also said, "I am completely missing. It is soft, "he said, making the scene into a laughing sea.