Park Min-young Song Kang starts in-house love only four times? Take home Date in the middle of the night (Meteorological Office People)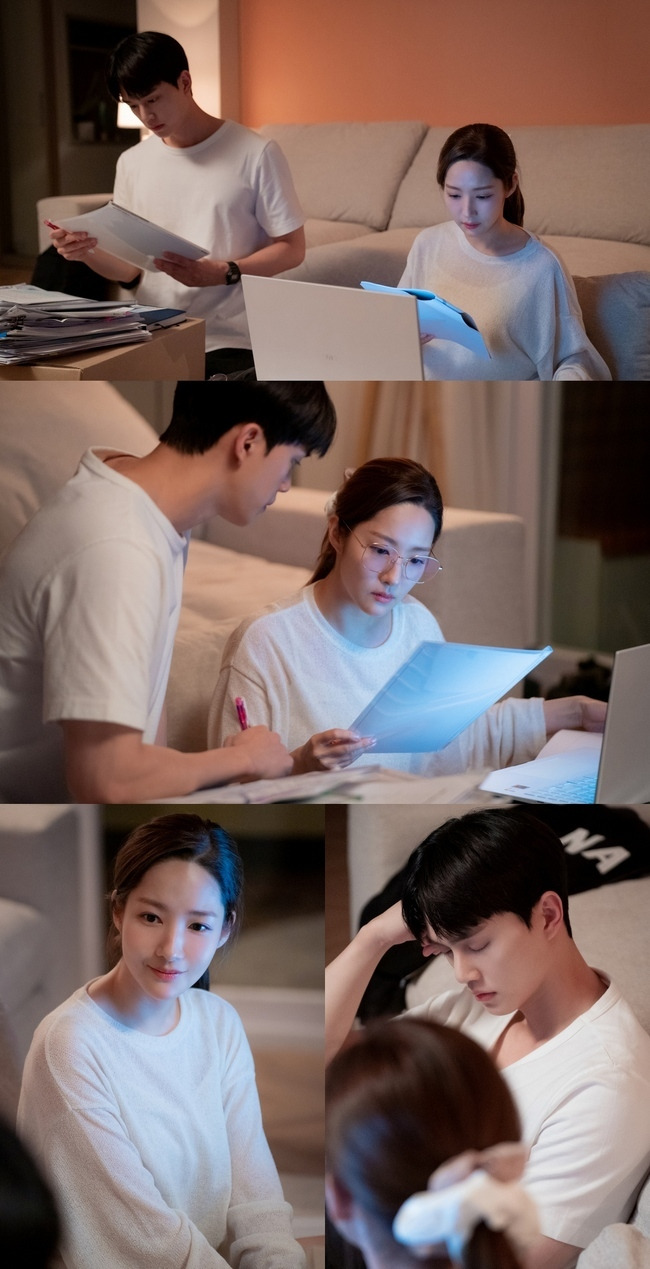 The "hash couple" was captured in a house in the middle of the night, sparking viewers' desire to use their home room to signal their second in-house love.
The third episode of the JTBC Saturday drama "Forecasting Love and Weather: The In-house Love Cruelty" (hereinafter referred to as "Forecasting Love and Weather"), which aired on February 19, soared to the highest audience rating of 8.4% per minute, and the Saturday night was properly rated. (Provided by Nielsen Korea, based on paid households in the metropolitan area) Yisiu, who declared that "Thumbs are not on," asked Jin Ha-kyung, who is vague as the season of change, to say, "If you are good, you are dating or you are driving."
Indeed, the heart of Ha Kyung is focused on the four broadcasts that can hear the answer to which side he is facing.
Among them, the two-shot of the Hash Couple, which was released on the afternoon of the 20th, raises the heart rate of viewers waiting for the main broadcast.
Siu, who is at home in the ambitious night, is looking at the data together until late, and above all, this image gives a glimpse of the mind of the lower part of the city. Because the heart is drawn in the eyes of the lower eyes that secretly capture the face of Siu who is asleep in hardship. This adds to the expectation that it represents the answer to the previous night's Confessions, "I want to go out".
"I would like to ask for your interest in the four episodes of the show, which will show whether it means a change in the lower part of the country that has firmly decided not to do in-house love again, whether another season will bloom after the ambiguous season between the two, and the answer," the production team said.