Mun Se-yun, in the rain, says, "Why are you..." Toro the Slowness ('taste')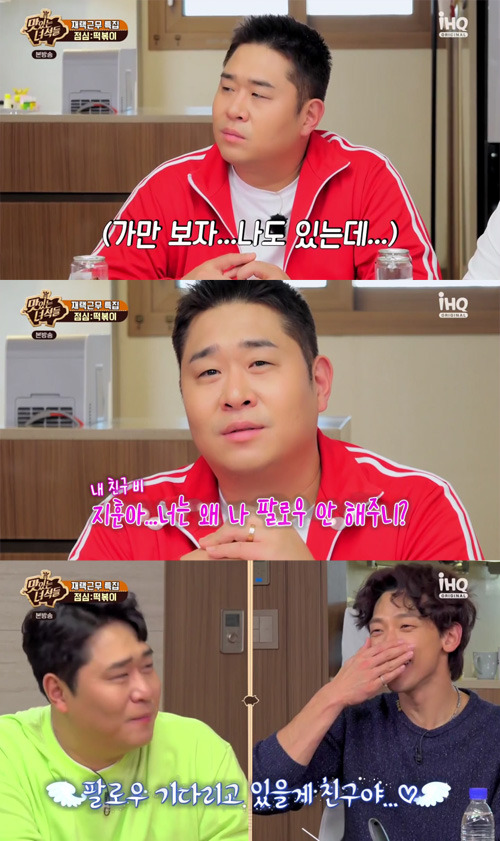 Comedian Mun Se-yun has revealed her wistfulness about Actor Kim Tai-hee's husband, singer and actor Bee (Jung Ji-hoon).
On the KH Group's channel iHQ "Delicious Guys" (hereinafter referred to as "Taste Guys"), which aired on Wednesday afternoon, Hong Yoon Hwa boasted that "I have a lot of Instagram right-hand (right-hand) connections."
Hong Yoon Hwa said, "Han Ji-min, Ryu Seung-ryong senior. Even Ryu Seung-ryong is surprised to find that I always come and see when I put 'taste' on the story.
Mun Se-yun, who heard this, laughed at Rain by sending a sudden video letter saying, "My friend, Bi Ji Hoon ... why do not you follow me?"