Lee Se-young, Surprise Confessions "ideal type like fate = Lee Jin-ho, I've Liked It From A Long Time" ('Knowing Bros')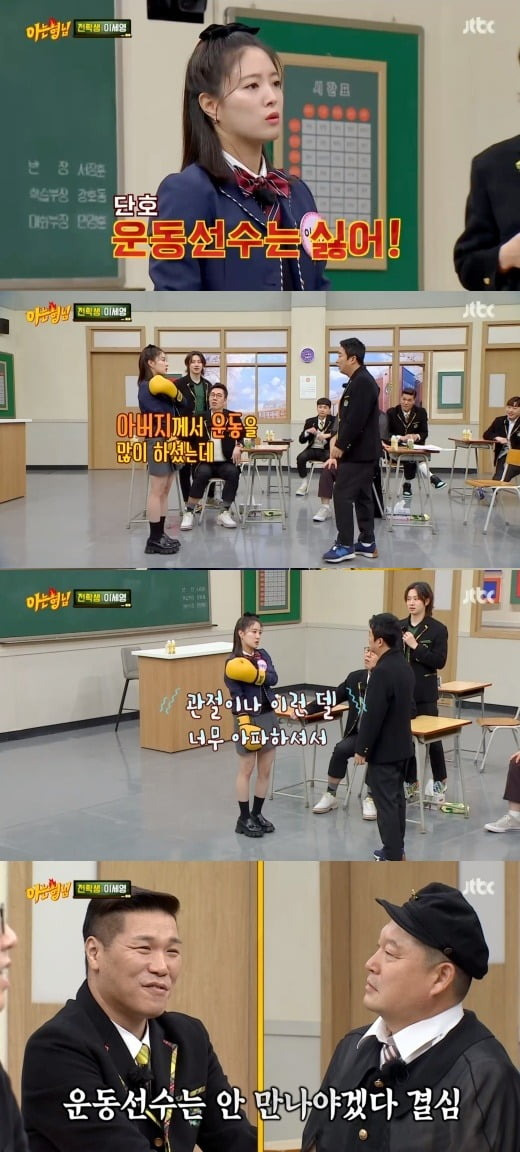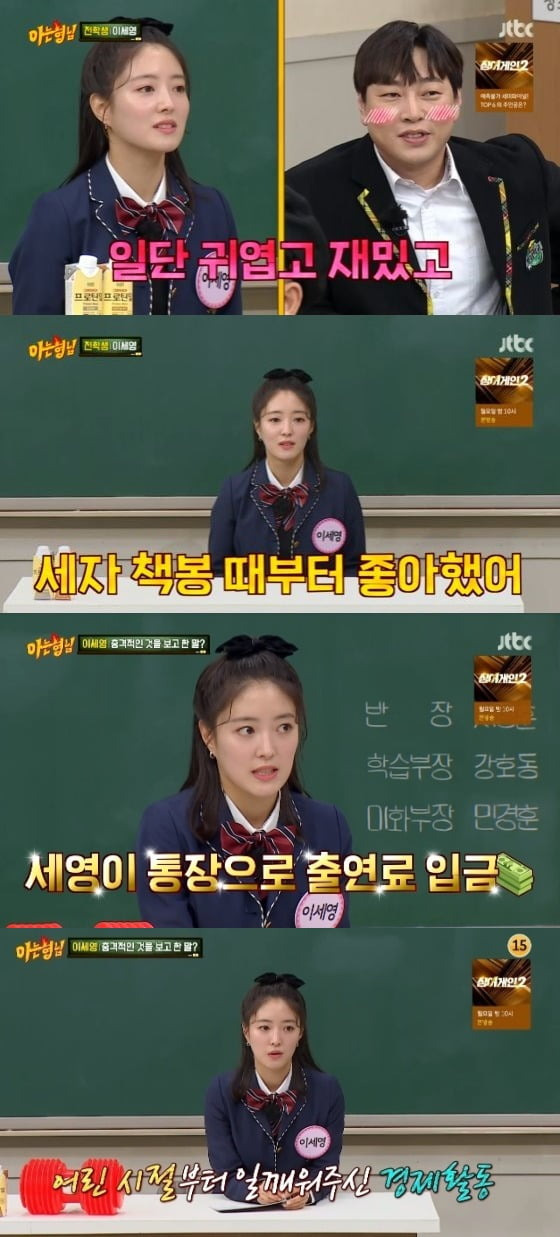 Actor Lee Se-young has brightened the ideal type, and he said that all the fees he received from Actor for 26 years are in his bankbook.
Lee Se-young appeared as a sole transfer student in JTBC entertainment 'Knowing Bros' broadcast on the 19th.
Lee Se-young played the role of Sung Deok-im in the popular drama Red End of Clothes Retail with an audience rating of 17.4%, and met his second prime with Lee San (Lee Jun-ho).
When asked about the current situation after the end of the drama, Lee Se-young caught the attention by saying that he was enjoying the life of a 'sportsmaniac in the corner'. Lee Se-young said, "I like the Premier League and I like soccer games, but Server is not finished. I left a variety of squads to finish the work, but Server ended and cried. "
"I also like sports cartoons. I liked 'Slam Dunk' and I saw boxing cartoons before I was 'Red End of Clothes Retail.' I wanted to learn boxing after work, but I am just eating it."
Lee Se-young also showed a boxing technique Dempsey roll learned in cartoons. Lee Soo-geun joked that "I will meet an athlete like this," and Lee Se-young refused, "I do not like athletes."
"My father worked out a lot. "I was so sick in my joints and my father, and I thought I should not do that because I was so sick of the best that my family would be upset," he said. Lee Se-young, a father of 9th stage, said, "When I was a child, I learned to exercise from my father, but I flew away. I also played the artifacts in the morning."
Lee Se-young, who mentioned Lee Jin-ho as a fateful ideal type, attracted attention. Lee Se-young said, "I liked it before. It was cute and fun. I'm so curious about what you're thinking," he explained.
Lee Se-young's "Get Me" time on the day, Lee Se-young said, "When I was a child, I witnessed something shocking and said, What do you think it is?" Min Kyung-hoon said, "Seyoung thought that your performance fee was 3 million One, but when I found out, my mother received 5 million One."
Lee Se-young, who started as a child actor and became a 26-year-old actor, said that Mother had never paid the fee separately. "I had an account, so I put it in my account." Lee Se-young said, "I checked then, and Mother taught me one by one."
Lee Sang-min said, "When I was in the middle of my life, I bought a house with the money I collected. I said I bought it for 35,000, but it was 25,000. "He laughed at Mother's experience.
The answer to the problem was an experience of ghosts and icon-tacks without faces on mountain roads when they were young. Lee Se-young said, "I met my mother and came back with a cross road. I was on my cell phone, but I had a long head and no face. I pretended to be hurt. "I was surprised, sister."