Lee Ha-nui, bouquet of flowers given by husband?.."a day like a gift" (ft. D-line)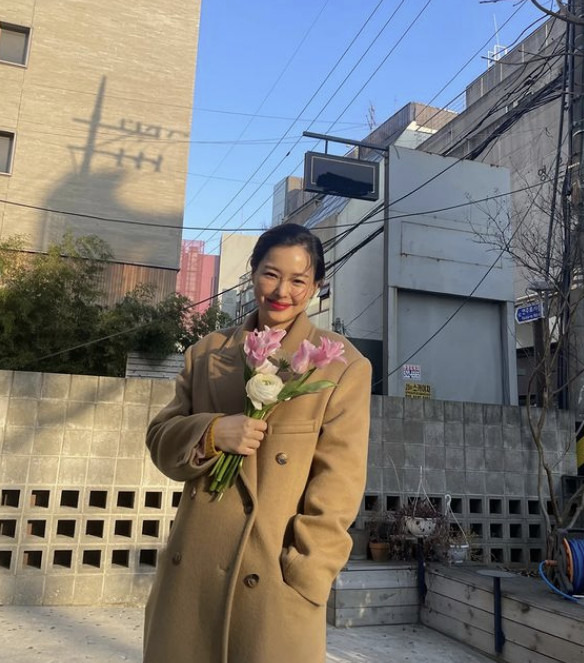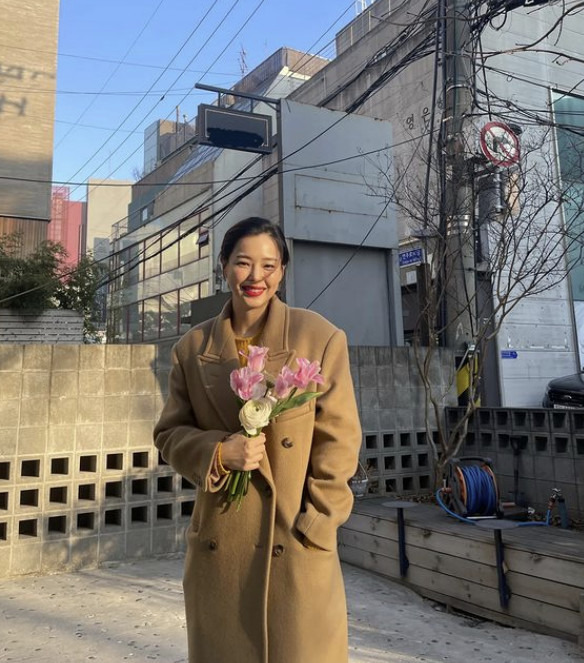 Lee Ha-nui posted several photos on his instagram on the 24th with an article entitled "The sun is going down, a day like a gift, everyone finish peacefully".
The photo shows Lee Ha-nui wearing a brown long coat and a bouquet of flowers and smiling brightly. Lee Ha-nui's unique lovely and elegant atmosphere and a slightly exposed D-line attract attention.
The netizens commented on "My sister is a full goddess", "My sister is so beautiful", "My sister's face is full of happiness".
Meanwhile, Lee Ha-nui had a marriage ceremony with a non-entertainment man on December 21 last year; it is currently in pregnancy.
Photo: Lee Ha-nui Instagram