Last Mukbang entertainment, tragedy with Spoon on trend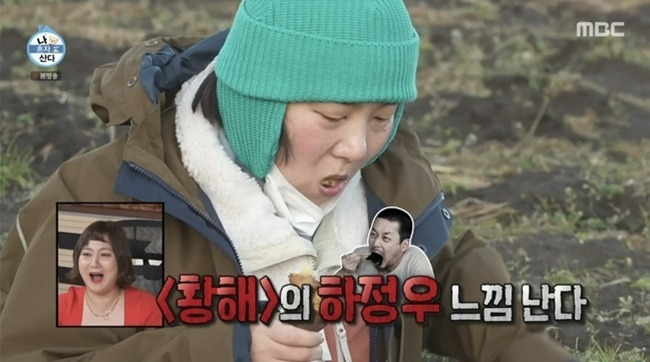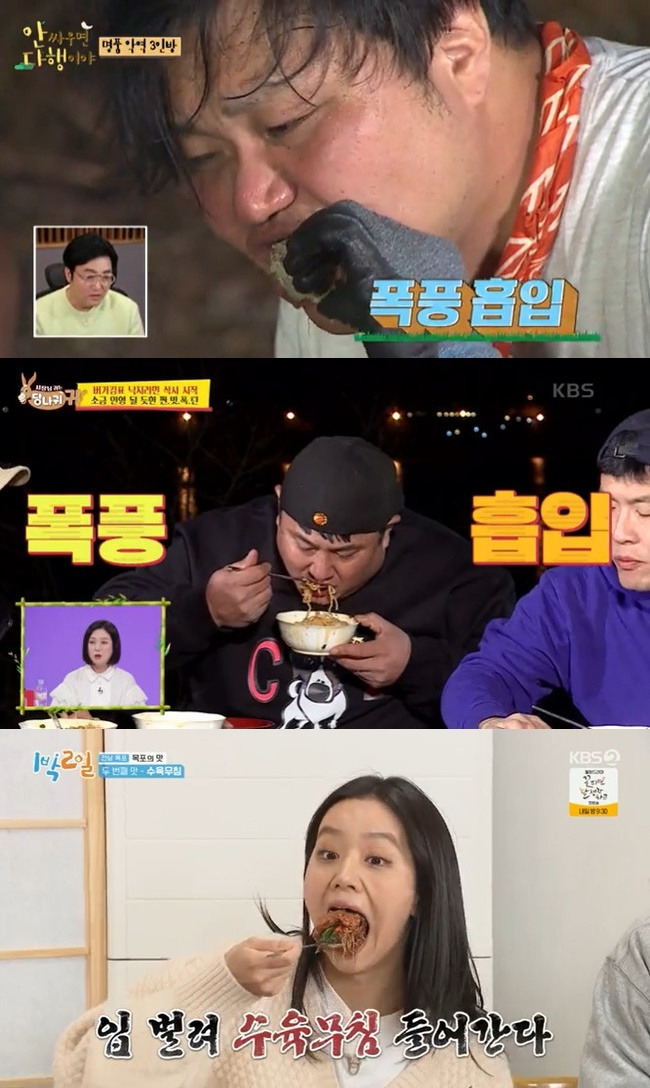 It is also an old saying that Mukbang (eating broadcast) reigned as a unique trend.
Mukbang entertainments left the place where viewers who felt sick with similar reproduction entertainment became the Nakdong River Orial.
Last year was definitely the Mukbang heyday. After Mamamu Hwasa introduced the giblet Mukbang in MBC 'I Live Alone' (hereinafter referred to as 'Nahonsan'), there was a disruption in the out-of-stocks in the whole country, and the number of searches and sales increased after Kim Bugak and Rose Tteokbokki were exposed to Mukbang. 'Point of omniscient meddling' Lee Young-ja pioneered a new culture of visiting restaurants with Mukbang, a resting place food, and Hyun Joo-yeop became a new Mukbang icon in 'Boss in the Mirror' and became a sportainer.
But was there iron in Mukbang like food? This year, the reaction is not that Mukbang entertainment has lost power, but that it is tired of it.
TVN 'Nopo's Trade Secret', which has built a unique character called 'Naraba' in 'Nahonsan', closed down 1% TV viewer ratings throughout the broadcast, and iHQ 'I came to kick money', which is a good entertainment to save the self-employed who are in trouble in Corona City. TVN 'line-up restaurant', which was first broadcast on the 17th of last month, is showing a slight increase in TV viewer ratings, but it is still in the 2% range. KBS2 'Boss in the Mirror' repeats Mukbang, which changed only people and menus. It is stagnated in the 5 ~ 6% box, which is far below the top TV viewer ratings of 10.3%.
It is pointed out that the reason why Mukbang entertainments are not able to escape TV viewer ratings is because of the complacency plan with the Spoon on the trend. Even if you turn the channel, the same Mukbang is unfolding, so it is not possible for viewers to feel fresh. If you do not have a program logo on the top right, you can not tell which show you are in.
It is a tragedy that the popular star has been called by the uncompromising and lucid production of the way that only Spoon is given to anyone. Will you boldly put down Spoon or succeed in developing a new Mukbang menu that you have not heard of? It is time for the decision of Mukbang entertainment PDs.