Kwon Jang-deokJo Min-hee daughter Kwon Young-ha, 'South Korean Foreigners' surprise appearance with adult appearance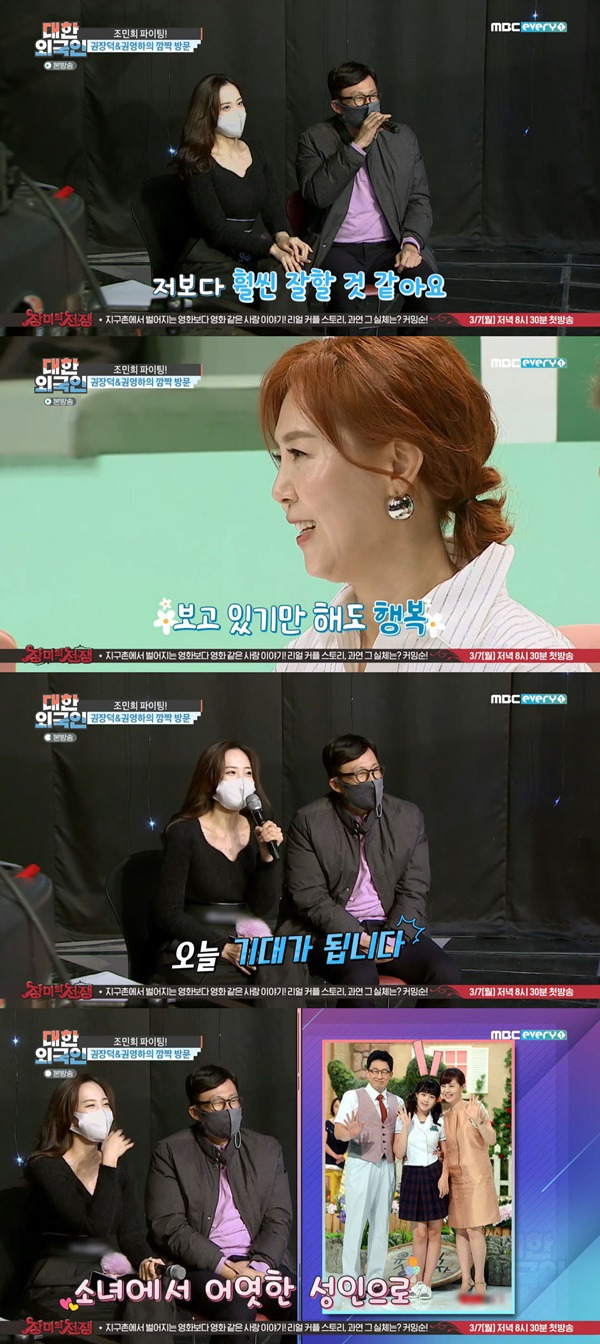 'South Korean Foreigners' Kwon Jang-deok - Jo Min-hee's daughter Kwon Young-ha reported on the recent situation.
In MBC Everlon Entertainment 'South Korean Foreigners' broadcasted on the 23rd, 'Revenge is mine' featured in the feature, Hong Seo Bum's wife Singer Little Purse Bible, Son Bum-soo's wife, Jin Yang-hye, and Kwon Jang-deok's wife, actor Jo Min-hee and Singer Linu.
Jo Min-hee Husband Kwon Jang-deok and daughter Kwon Young-ha made a surprise visit to the shooting site of 'South Korean Foreigners'. MC Kim Yong-man, who saw this, asked "Jo Min-hee to say cheering."
Kwon Jang-deok cheered, "I fell from the first stage, but it is great, I think I will do much better than me."
"My mom studied a lot about what she would get out of YouTube, but I'm a little nervous, but it seems that a little bit of the wrong people are doing well.
Little purse Bible, who appeared with Kwon Young-ha in JTBC 'Yuja-sik Sang-ja' earlier, admired the big picture that "the voice has changed."
[