"King of Mask Singer" Seo Nam-yong "Why Long-Terms? to donate to Pediatric cancer children"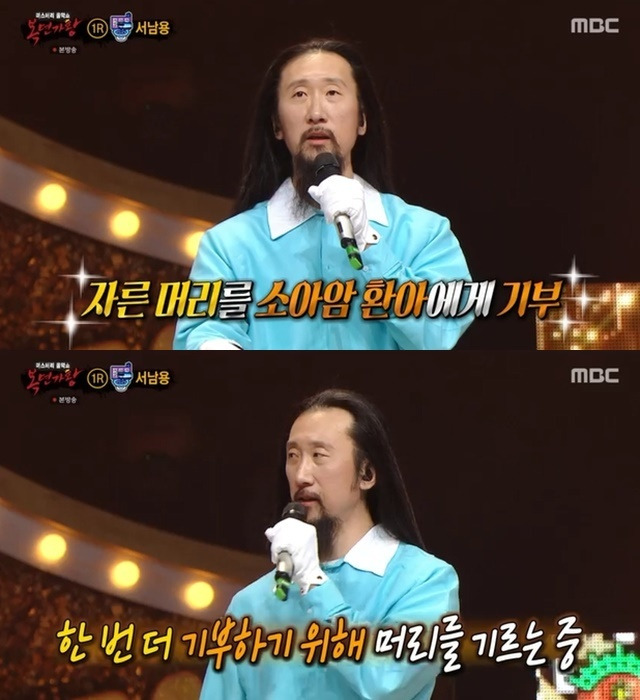 Seo Nam-yong reveals why he sticks to long hair
MBC 'King of Mask Singer' broadcast on February 27th revealed the stage of eight masked singers challenging the small girls of the emerging king.
The fourth stage in the first round was the Battle of Acorn and Recovery; they were enthusiastic about Byun Jin-seop's "Like Birds".
The winner was Acorn, and the eliminated recovery rights took off their masks and revealed Identity; he was comedian Seo Nam-yong.
On this day, Seo Nam-yong asked, "Why do you stick to long hair?" "I cut my hair short in 'Maritel' in 2016. I donated my hair to the Pediatric cancer children at the time, and I am raising my head to donate once more. "