Kim Hyun-sung "First meeting with 13-year-old girlfriend Monica four years ago, title = baby" (Pre-Han doctor)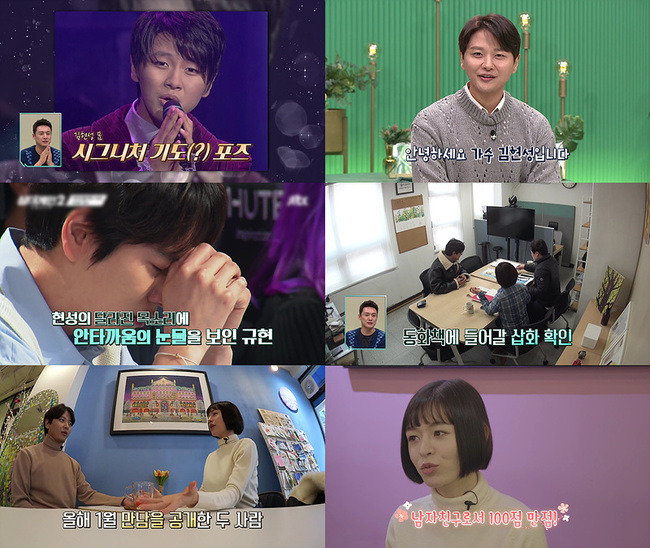 Singer Kim Hyun-sung will unveil his first meeting with Singer Monica, who is in public devotion.
TVN 'Free Dr. M' guest, which will be broadcasted at 9 am on February 21, is Kim Hyun-sung, who was called a ballad-like prince in the 2000s.
Kim Hyun-sung, who is at the center of the topic, recently revealed his devotion to Monica, who is 13 years younger than him, and is planning to unveil the dating scene for the first time through Free Star.
In the 2000s, when rock ballads such as Kim Kyung-ho, Yada, and Emerald Castle are popular, Kim Hyun-sung, who received national love with the song Heaven, the end of the high-pitched album, is looking for a free star studio.
After winning the gold medal at the riverside song festival in 1997, he was selected by composer Kim Hyung-seok and hit a series of hits, but he suddenly stopped his activities due to vocal cord nodule. He recently appeared on the JTBC audition program [Singer Gain 2] to make Super Junior Kyu-hyun go crazy, and he also got attention again with the hearts of viewers. In addition, he also made his devotion to Singer Monica, who was 13 years old, and stood at the center of the topic at once.
Kim Hyun-sung, who entered the Department of Narrative Creation at the Graduate School of Korean Arts, and started writing in earnest when it was difficult to sing with vocal nodule. After publishing his first essay, I'm Lonely Like You, he has published The Italian Art Trip, which deals with medieval art, and he is currently preparing essays and fairy tales. Especially in the case of fairy tales, it will be published in March, and beautiful illustrations that capture the attention of the young bird will be revealed with the projection of his story that came to mind when he could not sing long ago.
Kim Hyun-sung, who finished the book publishing meeting, reveals a lovely figure enjoying a sweet Date with Monica, who is beyond the age of 13 years old. Kim Hyun-sung, who wrote the title "baby" from the phone call and bought the envy of MCs in the studio. I am expecting to release a love story that has been linked after a chance meeting at a year-end meeting four years ago.
The two will not only be able to take their eyes off each other throughout the Date, but also will be warm in the way that they hold hands all the time. Kim Hyun Sung and Monica, who met at the drawing cafe, show each other's faces on a Date, look at each other's faces carefully and praise each other. Monica is surprised to see Kim Hyun-sung's paintings, which are depicted in a contemporary art feel, as each of them has been revealed.
Monica, who called Kim Hyun-sung the King of Dance Shin Dance, will also reveal the charm of Kim Hyun-sung and how she thinks as a boyfriend.
Kim Hyun-sung, who has been seriously meeting, said, "I am meeting with each other for a long time and happily."