"From Seoul National University" Lee Si-Won "10 Patents...It resembles Businessman" (Tteokbokki House)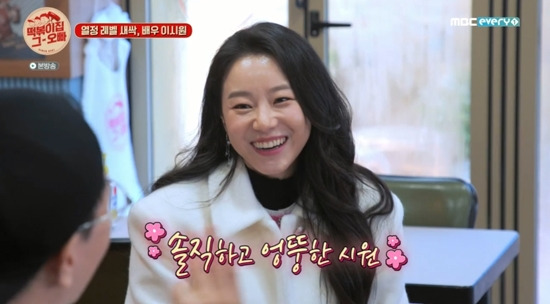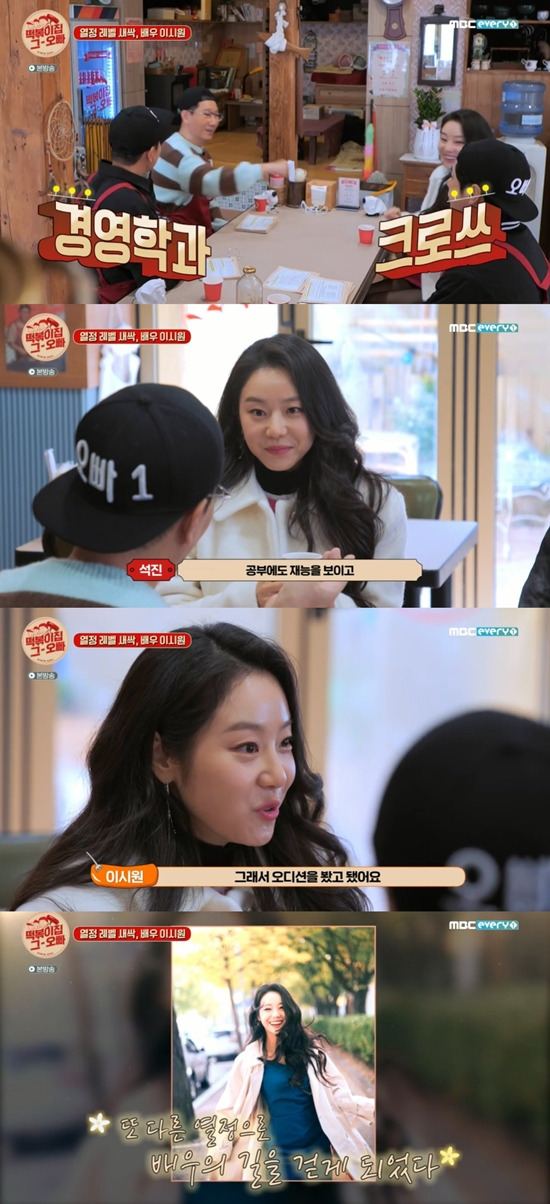 ( ) Actor Lee Si-Won from Seoul National University has more than 10 Patents, it said.
Lee Si-Won appeared as a guest on MBC Everlon 'Tteokbokki house brother' broadcast on the 22nd.
Lee Si-Won, a former business manager at Seoul National University School, said: "I went for luck, my father does business. I went to the business administration department because I thought I should do business vaguely. "
Lee Si-Won, who played a theater club at the university, said, "I went to the Graduate school and said, 'Let's do what I want to do in a life once.' I went to a small acting institute in front of the school. Lee Si-Won, who made an assistant appearance on an accidental occasion, said, "The camera director gave me an audition opportunity. So I auditioned and it was done, "he recalled, after finishing the gradient school and making his debut as an actor.
To her mother, who did not know she was an Actor, Lee Si-Won said, "Look at the sixth episode, I'm out there." Lee Si-Won said: "My mother was so worried at first, Cha In-pyo bought it at our top house. "I told you not to have prejudice," he said. "Good and good people do this and are just one of the jobs."
Lee Si-Won majored in evolutionary psychology, a type of anthropology in the Graduate school; with its background, he has 10 Patents in his own name. Lee Si-Won said, "I don't think the invention is done by a special person; everyone thinks it is an invention if you make something new, something good, something fun."
In fact, Lee Si-Won created a transparent mask 20 years ago, when Lee Si-Won said, "I was watching the news and the farmers were catching their mouths. Adults do not see the shape of their mouths when they wear masks, "he said.
Lee Si-Won described his passion as "life is roughly every day eager." "Life does not flow as I planned, and if I plan too tightly, I am rather tired. Life changes as it flows, but instead, the opportunity in front of you is hot. "
Lee Si-Won, who said, "Actor is half a hundred if he does not work, and I think he lived with passion when he had a lot of time to rest."
Lee Si-Won continues to challenge new things, resembling his father: "I think growing up in such an environment has made me feel like this. We're newlyweds. We're interested in home appliances these days. We're supposed to put multiple air purifiers in each room. It's annoying. So I thought that I was moving like a robot cleaner. "
Finally, Lee Si-Won said, "In the future, I want to keep observing and make the world a little better with good ideas. I want to impress people with good works as my main work, Actor. "He said," Even if I do not make a lot of money, I am satisfied with the reward. "
Photo: MBC Everly One broadcast screen