"Free Declaration" Park Sun-young "I quit the company to challenge...I got a stress" ('witch fitness')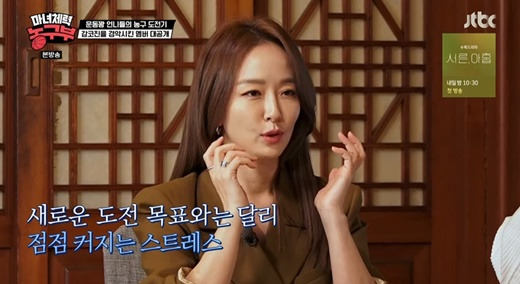 Park Sun-young, an announcer, expressed his feelings about joining basketball entertainment.
On the afternoon of the 15th, JTBC's new entertainment program 'Sisters run - witch fitness basket department' was first broadcast. Coach Hyun Joo-yup, manager Jing Hyeong-don, night as a sports challenge for sports sisters The news of the main players Song Eun, Ko Soo Hee, Star, Park Sun-young, Jang Doyon, honey Jay, Ok Ja-yeon, Im Soo-hyang gathered topics.
Park Sun-young said, "I am waiting for a long time now, but I can not get a circulation of Boni blood, so my edema is severe." "I have been sitting for a long time and my work life is severe and my blood circulation is not good."
"I was sick a lot at the end of the year, but I did not come back and ate only one or two bowls to die a week. Boni's physical strength fell, "he said." I quit the company to challenge new things, but I was constantly receiving stress. I want to try something new with compulsion. "
"My advantage is that I can hold on well," he said. "I did not come to play," he said, revealing his strong will and attracting the director's satisfied expression.