Red Velvet Sweet and Wendy, Proof photo released...Sweet + Chengcho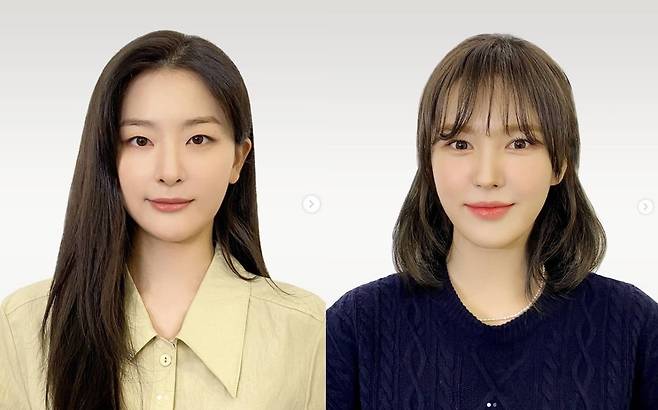 (Seoul) = Girl Group Red Velvet Slow and Wendy have released their proof photos and resumes for supporting part-time jobs.
The official Instagram of Red Velvet revealed a photo of the proverbial and resume of Swiggy and Wendy.
In the public post, Sugi said, "I wanted to try cafe alba once as a person who loves coffee and dessert." Wendy also expressed his willingness to "make a cozy and warm cafe a little warmer for me." The photo of the demonstration of the feeling that was posted together makes the neat beauty of the two members more helpful.
The two men showed their first challenge to cafe part-time job in the episode "Alba is the first time" released on the official YouTube channel of Red Velvet on the 21st.
Meanwhile, Red Velvet Wendy and Sledge announced their new song "Step Back" on the 3rd as a member of SM project unit, GOT the Beat. God the Beat is the first unit of Girls On Top/GOT, a project in which female artists from SM release new combinations of units by theme, and consists of seven members including BoA, Girls' Generation Taeyeon and Hyoyeon, Red Velvet Slow and Wendy, Espa Carina and Winter.