Park Jong-bok, "After the last recording, I have added 10 billion buildings in Samsung-dong" confession, and members' agitation ('All The Butlers')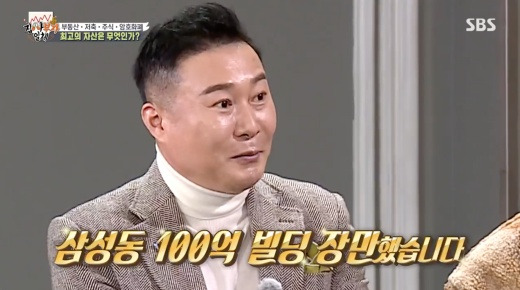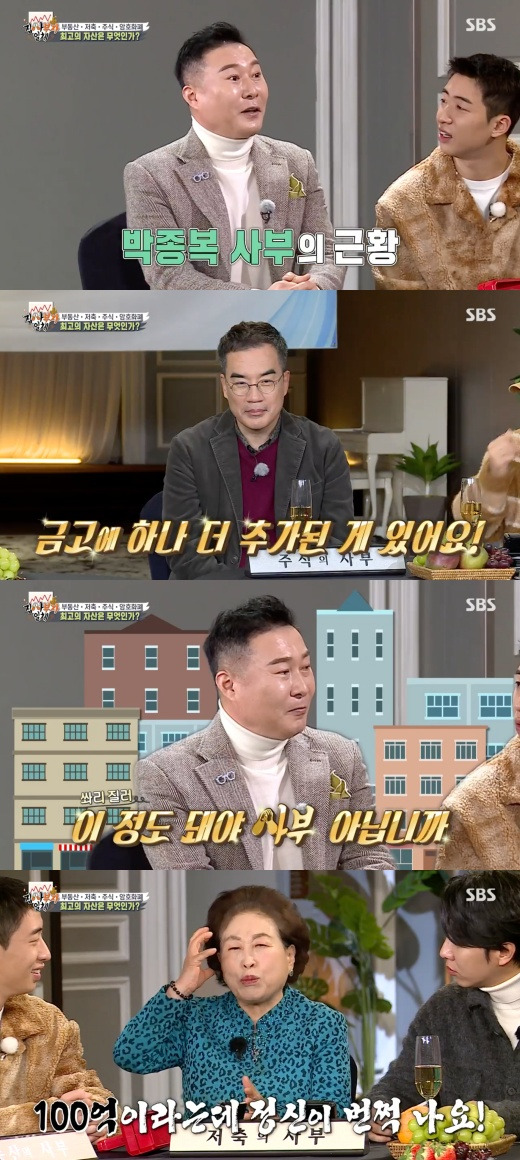 Park Jong-bok, a real estate consultant, said he had newly built a building in Samsung-dong.
Millionaire club meetings were held at the SBS entertainment program All The Butlers, which was broadcast on the afternoon of the 16th. The new actor of savings, former real estate consultant Park Jong-bok, economic expert Kim Dong-hwan, and Cryptocurrency expert Kim seung-ju attended the ceremony.
Park Jong-bok, a real estate consultant, said, "I have changed since the recording," and opened his mouth about the change since the recording of All The Butlers.
Park Jong-bok said, "There is one more addition to the safe." There is a new addition to the safe that contained the registration right of the building that he owned at the time.
Park Jong-bok confessed that he had bought a 10 billion building in Samsung-dong after the recording, and surprised the members.
Yang said, "We are a Millionaire club, and there are 10 millionaires sitting."
When Park Jong-bok said, "Is not it a master at this level?" Lee Seung-gi revealed, "The problem is not only the disciples are shaken now, but the former Master One is also."
So, the former One said, "I am so excited because it is 10 billion won."