Moonbyeol, a new song 'LUNATIC' teaser poster released ..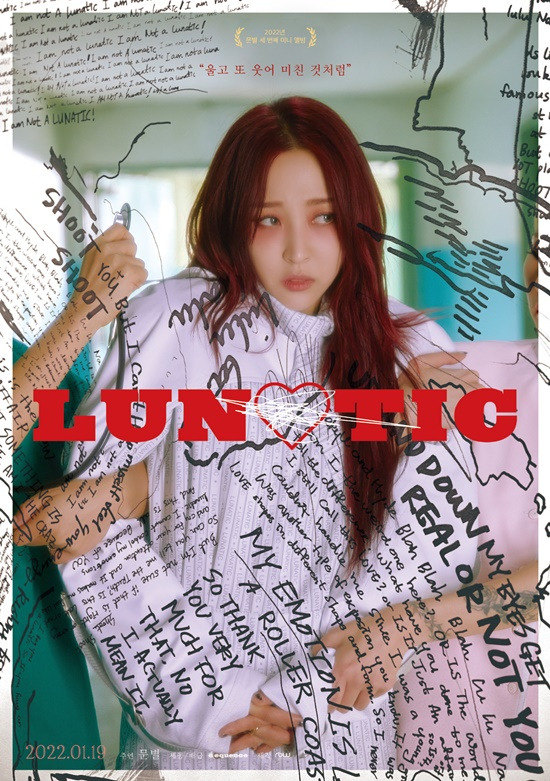 Moonbyeol presented a teaser poster for the title song "LUNATIC" (Lunatic) of the mini-titled album "6equence" (sequence) through the official SNS on the 17th.
In the public poster, the door-to-door wearing the patient's clothes in the hospital corridor was caught by the medical staff, leaving a strong impression with a focusless eye and a dangerous atmosphere.
In addition, the harmony of hair, makeup, and costumes reminiscent of a madman like the title will perfectly express the concept of 'LUNATIC', raising expectations for what music and performance the Moon will show through new songs.
Especially, I wondered what the meaning of the calligraphy filled with posters with the ambassador "Crying and laughing like crazy".
As such, Moonbyeol has performed hysterical performances in the interrogation room through the 'LUNATIC' visual teaser, which was released earlier, and then released a concept photo that revealed confused feelings while trapped in the ward and a mood sampler with a hysterical transformation.
Moonbyeol will release the mini 3rd album '6equence' on the 19th. Like the album title of a sequence of multiple gods, each track has featured a variety of charms of the moon stars that have not been seen until now.
'Intro: SYNOPSIS', 'G999 (Feat. Mirani)', 'From Head to Toe (Shutdown)' (Feat, including title song 'LUNATIC'. Seori), 'I wish I could hear you (For Me)', 'What would I do? (ddu ddu ddu)', 'LUNATIC (English Ver. )", which included a total of seven songs.
The title song 'LUNATIC' is a house genre song that expresses the appearance of a lover in boredom with an addictive hook. I was angry, regretful, obsessed, pleading, and changing my feelings a dozen times a day in a hip-and-forward way.
On the other hand, the mini-album '6equence' of the Ministry of Culture will be released at 6 pm on the 19th.
Photo: RBW