MomolandNati Natasha Richardson 'Yami Yamirup' MV Teaser Revealed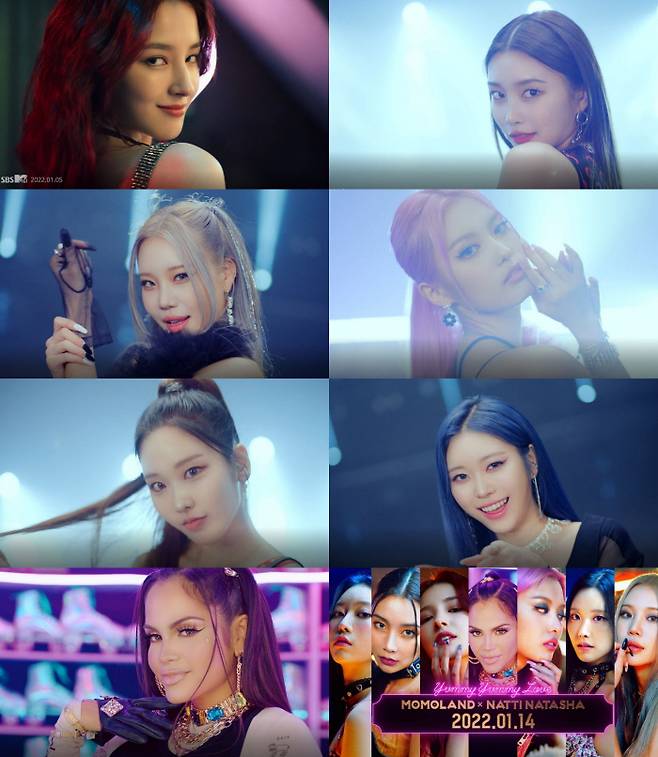 Momoland (MOMOLAND) has heralded funky and sexy performances.
Momoland released the first music video Teaser of the digital single album Yummy Love (Yami Yami Rub), which will be released on the 14th through the official SNS channel on the 12th, and started to count back.
The released Teaser video caught the eye with a strong impression, even though it was a short amount of about 14 seconds. The members in the video focused their attention on the brilliant appearance as colorful lighting. The unique funky and sexy concept added to the unique styling, causing a hot response from domestic and foreign fans.
In particular, at the end of the video, the phrase MOMOLAND x NATTI NATASHA along with the new song title 'Yummy Yummy Love' appeared to amplify expectations for collaboration with Natti Natasha Richardson.
Momoland is releasing a variety of Teaser content sequentially ahead of the release of its new album, Yummy Yummy Love. This album, released by Momoland in about a year, is gathering attention with collaboration with South American representative artist Nati Natasha Richardson.
Following the mega hit song Poo Poo, the world is paying attention to the special meeting between Momoland and world-renowned singer Natasha Richardson, who have established a solid overseas fandom by succeeding in success in succession with 'BAM', 'Bananachacha' and 'Thumbs Up'.
Meanwhile, Momoland will release the second music video Teaser on the 13th and will heighten the atmosphere before the comeback.