"Master Hollywood" Kim Young-chul, who is also amazing to enter the US, is 10 times more than ransom..."Trump and Promise Punk."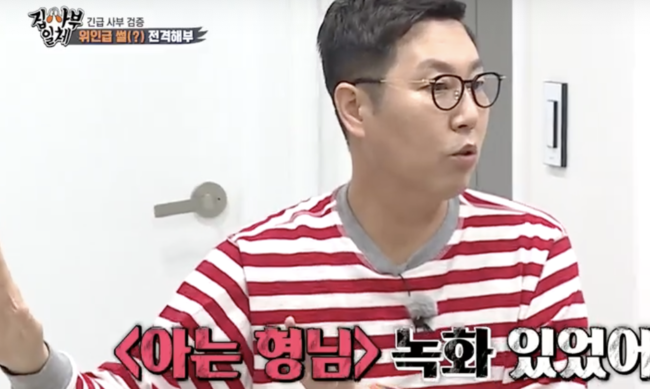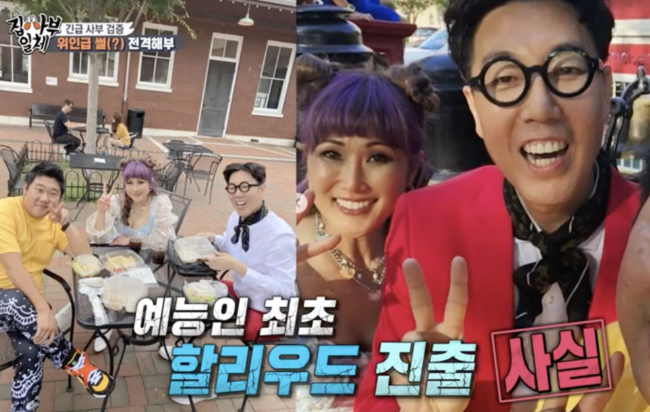 Kim Young-chul appeared in The Deacon's All-in-One and told a wonderful anecdote that he had funneled his promise with former U.S. President Trump from Hollywood anecdotes.
Kim Young-chul, the master, appeared with Eun Ji-won in the SBS entertainment The Deacon's Unique, which aired on the 23rd.
The production team said today that he had been studying English language for 19 years in Korea without going abroad, and that he was the first entertainer to enter Hollywood. He said, "I have been on the presidential plane with one English language ability." Members said, "I will be tired from my ears today."
But today's master was Eun Ji-won, a student studying in Hawaii for four years. Eun Ji-won introduced the house as "this is my house," and Eun Ji-won introduced someone as "I called my tutor." Sure enough, today's master was gagwoman Kim Young-chul, who was not Eun-won but Kim Young-chul's house, and everyone said, "Somehow, the house was clean."
In addition, Eun Ji-won, a four-year student from abroad, replied in Korean when he wrote in English language. Eun Ji-won said, "I have English language flutter in such a person (Kim Young-chul)." "Foreigners will look cute even if they do not speak English language, but those who do a little bit of awkwardness are..." Kim Young-chul said, "I am a master."
The members first asked Kim Young-chul if he was the first Korean entertainer to enter Hollywood. Kim Young-chul said, "I will release the material because the article has come out, and the local newspaper has also published articles." Kim Young-chul was reported to be planning to enter the United States in earnest, saying, "I found a funny comedian in Seoul and found me, I have an American agent."
In addition, when asked about the Hollywood fee, Kim Young-chul surprised everyone by saying that "0 more is attached, it is a little more" and "10 times the Korean fee."
He also asked if it was true that he went abroad with the president. Kim Young-chul said, "I did not go to the United States because I did not have a schedule with former US President Donald Trump, and I could not go to the United States because I had a recording of my brother."
We talked about Korean English language proficiency. The average score is high. Kim Young-chul said, "Speaking is a little weak because of English language fluency." "I was envious of those who had a world opportunity in English language because I was good at interviewing in English language, even though BTS did not speak at the UN," Kim said. "The first time, I have to introduce myself, let's challenge from now on."
He said that if he assumes forced entry into the United States, he needs a native-language response for connection. Tyler appeared for global talk show practice and learned practical English language conversations in life.
On the other hand, SBS entertainment 'Death and Deacon' is a program that presents a special day that will be a 'feel' to the most brilliant moments of life, youths who fall into many 'question marks', and wanderers.
'Deacon' broadcast screen capture