"Is Kim Yeon-ah here?.."1 Night, 2 Days." Figure Queen Bing's Bing-in-the-Bing-in-Bing-in-the-Bing-Bing-in-the-Bing-Bing-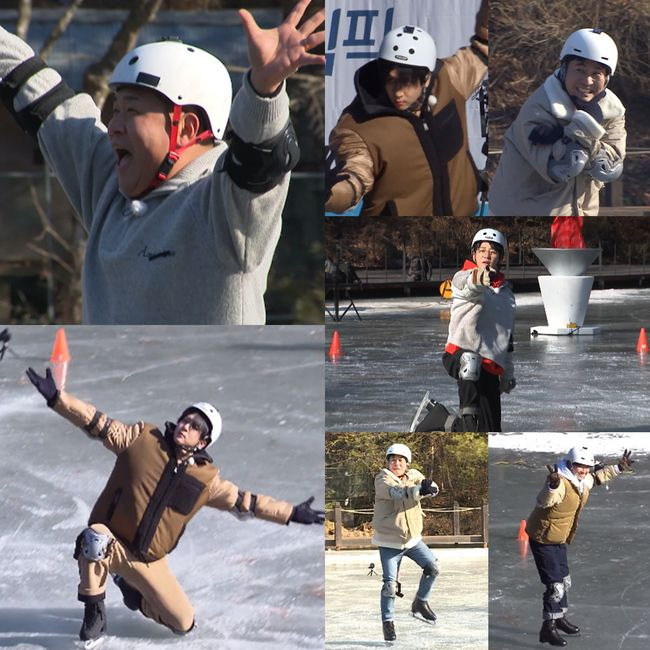 The members of 1 night and 2 days will turn into a dance dance king on the ice.
In the special feature of the Winter Nolimpics on KBS2's 1 Night 2 Days Season 4 (hereinafter referred to as 1 Night 2 Days), which will be broadcast at 6:30 pm on the 23rd, five men's midwinter feasts with various sports events will be held.
The five men who participated in the Winter Nolimpics will go on their first figure skating career. While everyone is frozen in unexpected events, Lavi, from Jamsil, where a large skating rink is located, runs gracefully on the ice and proves the power of the Jamsil Kids. He is a target of envy, from colorful turns to unexplained ice-skating b-boying.
Other members also gradually show interest in figure skating, which shows dance and acting together. In particular, Kim Jong-min is struggling to catch the center, but he has devastated the scene with the ice skating "Gangnam style" dance that he has never seen anywhere. He is the back door of the scene, showing not only the unprecedented ice dance but also the splendor of ending pose.
In addition, Lavi can not shut up, saying, "It is a god and a god!" In the appearance of Dindin, who plays perfect Bing and acting in the ' I wonder what the stage of Dindin, who was reborn as a "God of the Ice," will be like, and what the high-quality figure skating stage of five motivated men will be like.
The Korea's representative Real Wild Road Variety and KBS2's 1 Night 2 Day Season 4 will be broadcast at 6:30 pm on the 23rd.