'Choi Tae-joon' Park Shin-hye, a pure white wedding dress .. Park Ji-bin "Happy sister"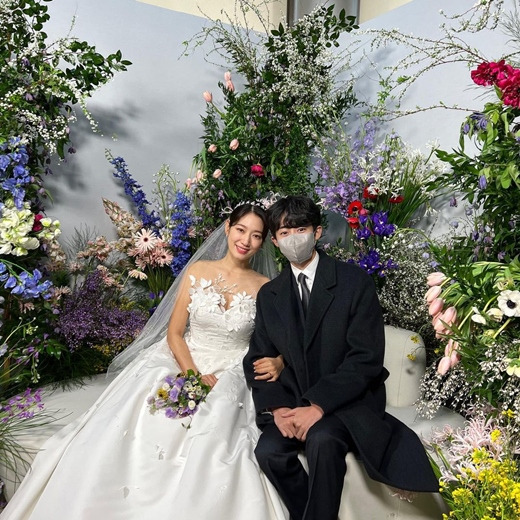 Actor Park Ji-bin (27) celebrated the marriage of Park Shin-hye (32).
Park Ji-bin posted a picture on his instagram on the 24th with an article entitled "Beautiful: I am so happy and happy to marry."
The photo shows Park Ji-bin, who stopped by the bride's waiting room. Park Shin-hye shows off her beautiful beauty with a pure white wedding dress and a bright smile. Park also showed off her dandy charm in a suit, and the friendly pose of the two men with arms crossed attracts attention.
Park Shin-hye married actor Choi Tae-joon (32) in a private ceremony at a place in Seoul on the 22nd, amid blessings from both family members and acquaintances. The two have been dating since 2017 and have been married for four years.