Aura (AOORA), comeback with a new song "Birthday Cake" at noon on Saturday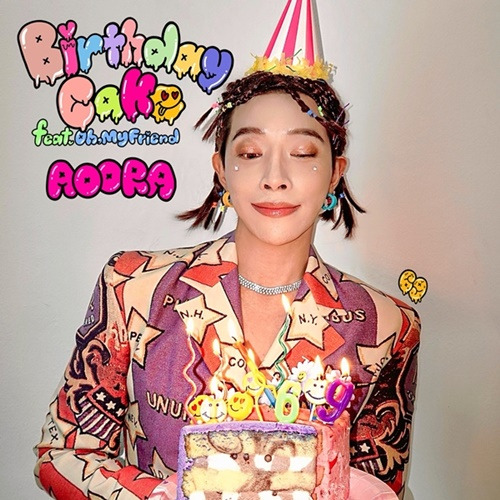 Singer AOORA will release a new song, Birthday Cake.
Aura's new song 'Birthday Cake', released at noon on the 10th, is a popular Brazilian genre called 'Funk Carioca' style, which is unfamiliar in Korea. It adds an aura's charming voice to the mysterious and grooved sound that captures the ears when listening.
Especially, the lyrics with the imposing message "Let's live proudly and happily as if it is my birthday every day, not looking at me" further highlighted the bright and energetic charm of the song, and the influencer "Oh, My Friend! (Marcella & Amanda)" featured the song, boosting the vigor of the song.
The song was written, composed and arranged by producer and DJ Friday (FRIDAY), who is working as a production team trophycat with Aura, and rapper Smiley ($milli) also participated in the songwriting and helped.
Also, in the music video, which was premiered at midnight on the same day, the reality of the aura that boasts nudity, along with the life that I enjoy freely in the metabus (virtual reality world), was expressed in a colorful visual beauty.
Meanwhile, Aura continues to perform various activities, including hosting the global K-pop idol platform KxK HIT.