'Squid game' has been the world's No.1 for 40 days, and Halloween has also been occupied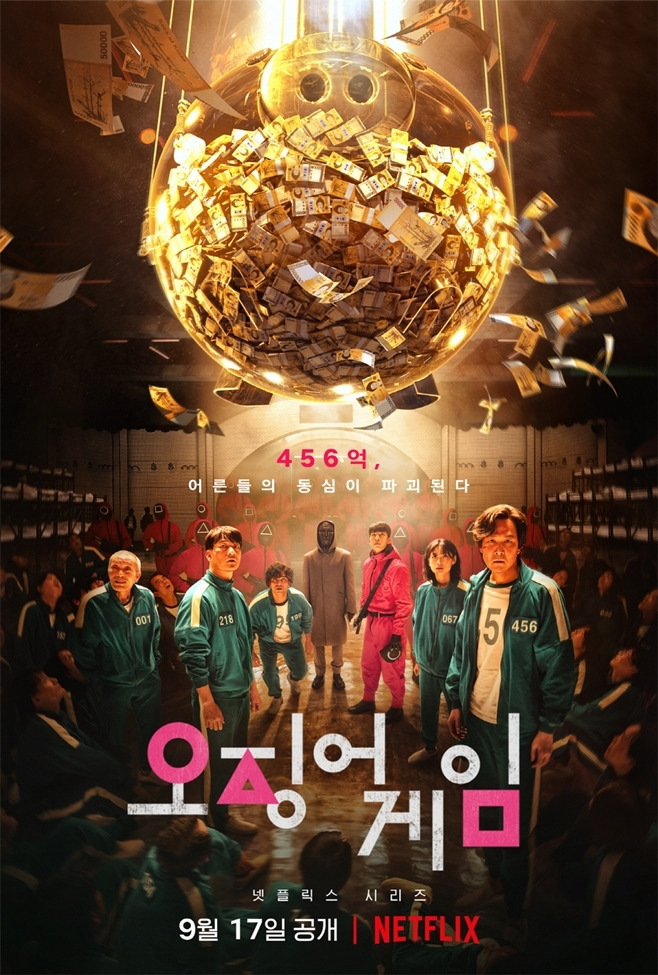 The popularity of 'squid game' is not going to cool down. Rather, the point has risen since Halloween. The public is paying attention to how long the 'squid game' craze will continue.
According to Flix Patrol, an OTT content rankings site on the 2nd, Netflix original 'squid game' (director Hwang Dong-hyuk) topped the list with 822 points in the "Netflix Today's Top TV Show". Compared with the previous day, it rose 6% p.
As a result, 'squid game' has been on the top of the Netflix TV show for the first time on September 23rd and has been on the 40th day.
The huge popularity of 'squid game' has also taken over Halloween, where people from all over the world have turned into soldiers and participants in 'squid game' and have gone on the streets. Halloween is one of the most popular festivals in the United States, where children dressed up are going door to door and get candy and chocolate. It is common to do ghosts or monster costumes, but recently, more and more people are dressing up as popular characters in movies and dramas. And this year, "squid game" became the main character, and foreign media such as the United States and Hong Kong posted photos of citizens wearing black helmets and red uniforms.
Thanks to this popularity, the manufacturing and retail industries that produce 'squid game' related items are also sweeping money. Many people have opened their wallets to prepare 'squid game' costumes before Halloween.
According to the New York Times, in October, US citizens spent about $ 26 of their $ 60 shopping costs to purchase costumes and goodes for 'squid games'. In the aftermath, the global search volume of green tracksuits worn by participants in the play rose 97%, and the search volume of shoes in 'squid game' rose 145%. Earlier, the shoe brand company said that the sales volume of the model worn by the main character increased 78 times.
In addition, sales of the sweet and make set have risen about 8 times based on the Korean auction, and the number of 'squid game' items newly registered in Amazon reaches 13,300 in the first week of October.
As such, 'squid game' is still keeping its top spot on Netflix with its uncooled popularity. With the gap widening by 130 points from second-placed "All Your Season 3," attention is being paid to whether it will be able to cross the spot of "Queens Gambit" (46th), which set Netflix's longest record.