'Moebius: The Veil' Park Ha-sun reunites with black agent Jung Mun-seong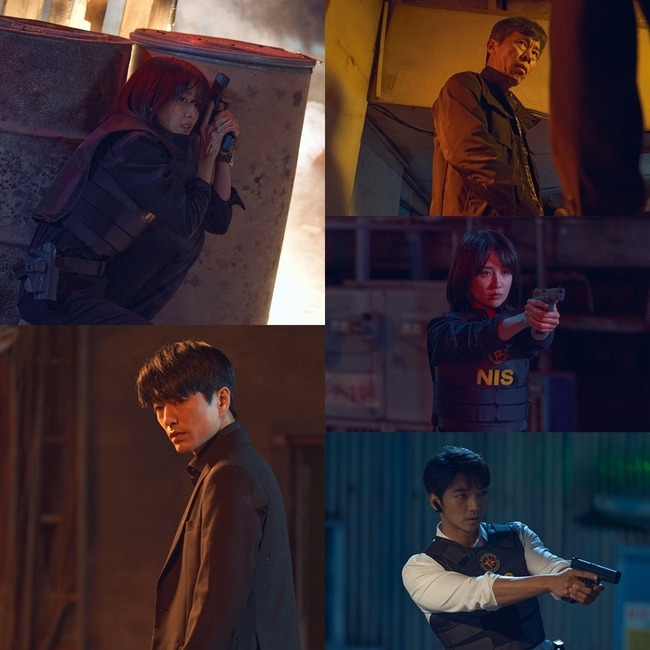 'Moebius: The Veil' shows the confrontation of the trembling characters.
In the second episode of MBC's gilt drama Moebius: The Veil (playplayplay by Yoo Sang/director Wi Deuk-gyu), which will be broadcast on October 30, Seo Soo-yeon (Park Ha-sun) chases Kim Jae-hwan (Choi Deok-moon), while also contacting the black agent Jang Chun-woo (Jeong Mun-sung), who disappeared, leading to a more tense story.
Seo Soo-yeon was earlier helped by Jang Chun-woo to punish Lee Kun-ho (Jeong Hwan), a long-time enemy, and escaped from the crisis, but was embarrassed by the superior's order to kill him. After the incident, Jang Chun-woo disappeared, and Seo Soo-yeon infiltrated the document storage room in the NIS to help him who was contacted again with an accident. However, at this time, NIS senior Kim Jae-hwan, who had a friendship with Seo Soo-yeon from China, suddenly approached Seo Soo-yeon and attacked Seo Soo-yeon, and was shocked by the house theater with a cold attitude.
As such, Moebius: The Veil showed an unpredictable development in just one episode, and Seo Soo-yeon and Oh Kyung-seok (Hwang Hee-seok), who are engaged in a fierce gunfight on the scene, were captured. I look somewhere and I wonder who will be at the end of the two people's eyes pointing at the gun.
In addition, Jang Chun-woo, who had disappeared from the first time, reappears and attracts attention. I wonder if he, who has been out of touch for a long time, really has a body in the dark world with his back to the organization, or if there is another story. It is noteworthy whether he will be able to reunite with Seo Soo-yeon, who has been supporting him for a while.