Lee Yeon-hee, crown plus dress full set, looks like a real princess "national treasure beauty."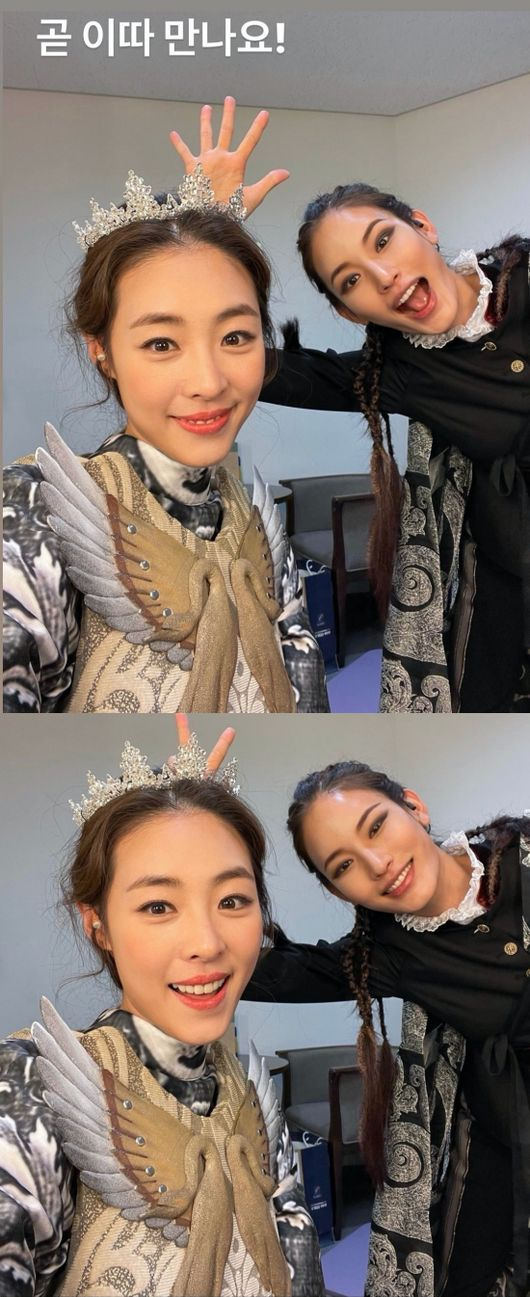 Actor Lee Yeon-hee boasted of her superior beauty.
Lee Yeon-hee posted several photos on his personal Instagram story on the 2nd, along with an article entitled "Meet you soon!"
Lee Yeon-hee in the public photo is a full-set costume and makeup for the performance of King Lear. Lee Yeon-hee also gracefully digests the antique dress, adding a luxurious vibe to her glamorous crown.
In addition, Hwang Hyun-joo, who emits youthful energy next to Lee Yeon-hee, attracts attention.
Meanwhile, Lee Yeon-hee challenges the first stage of the play as Cordelia, the third daughter of King Lear in King Lear.
Lee Yeon-hee SNS