Kian84, a pigeon and a chemi explosion that I met during the run ..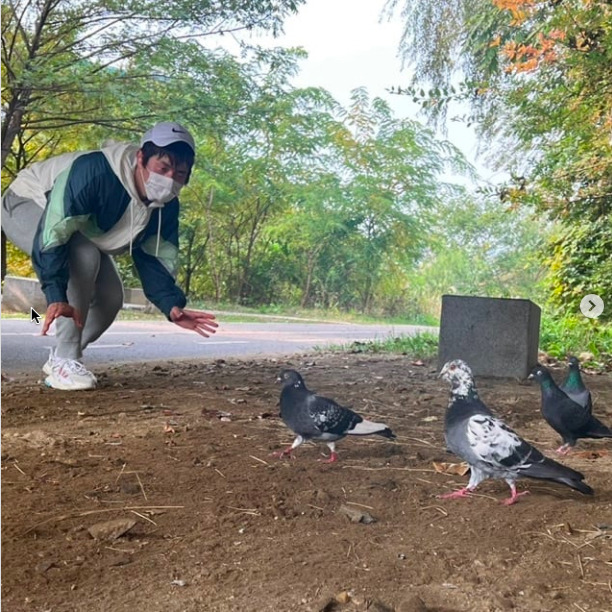 Webtoon writer Kian84 has revealed his extraordinary daily life.
Kian84 left a picture on his SNS on the 4th with an article entitled "You are going to go this year. Gwacheon Anyang Running".
In the picture, Kian84 approaches the pigeon in a comfortable outfit, the image of Kian84 with the above-mentioned face is natural; Kian84's exhilarating look is impressive.
Kian84 appeared on MBC 'I Live Alone', which is on air recently