'All The Butlers' x' rightpa, a tension explosion real-time field steel (ft.dance battle)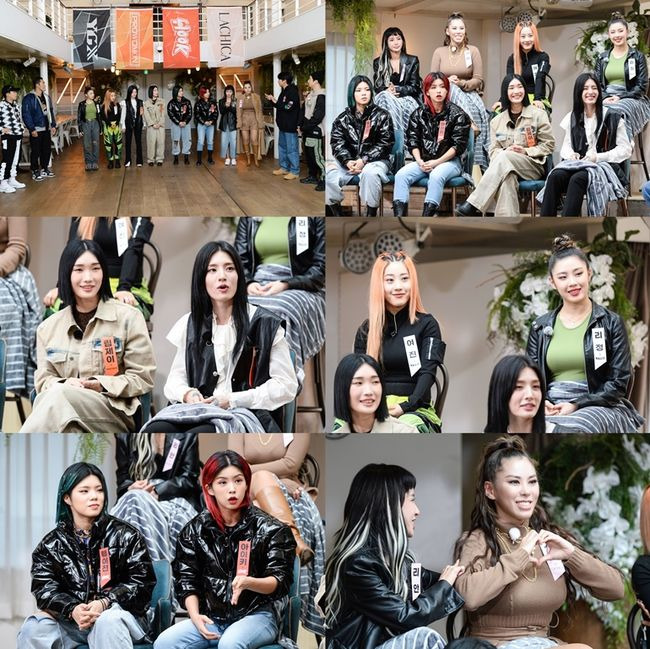 SBS 'All The Butlers' released a shooting scene still with 'Street Woman The Fighter'.
SBS All The Butlers, which will be broadcast on the afternoon of the 7th, will feature "Street Woman The Fighter" (hereinafter referred to as "Swoopa") dancers who are popular and loved by syndrome.
Prior to this broadcast, All The Butlers is drawing attention by releasing stills of the shooting scene that show members of the Right.
The released stills have a bright smile and a cheerful atmosphere with Proudman Monica, Lip Jay, YGX Ri Jung, Aftershock, Hook Aiki, Ision, Rachika Gawvi, and Lian Lee Seung-gi, Yang Se-hyung, Kim Dong-hyun and Yoo Soo-bin. They are the back door of the scene with a lot of tension, emitting Tikitaka Chemi.
On the other hand, on the same day, it raises expectations that a special mission stage that is not disclosed anywhere as well as a fierce dance battle is revealed.
The first episode of 'K-Sister' featured by 'Swoopa' dancers will be broadcast at 6:30 pm on the 7th.
SBS