Yeri Han 'glazing beauty'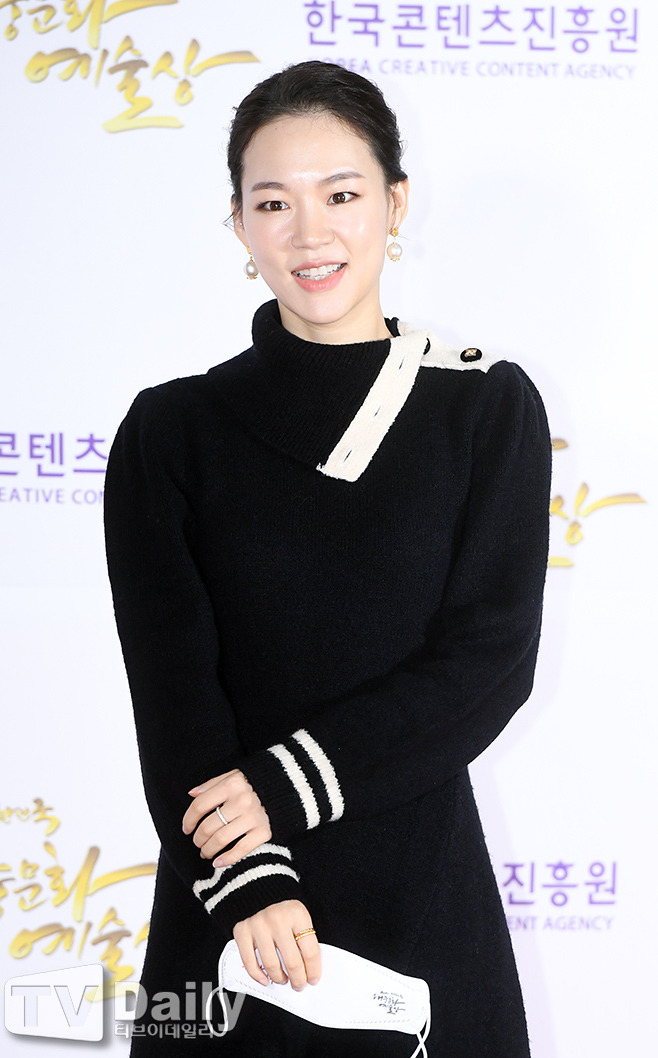 The '2021 Popular Culture Art Prize' red carpet event was held at the National Theater of Korea, Jung-gu, Seoul on the afternoon of the 28th.
Actor Yeri Han attended the Popular Culture Art Prize red carpet.
The Popular Culture Art Prize, which celebrated its 12th anniversary this year, is the highest government award in the field of popular culture and arts to raise the social status and creative motivation of pop culture artists who cover various fields such as singer, actor, comedic, voice actor, broadcasting writer, and performer, and to honor those who contributed to the development of the popular culture and arts industry.
Yoon Yeo-jung, who received the Golden Medal of Culture, won the Best Supporting Actress Award at the 93rd Academy Awards held in April, playing the role of a Korean grandmother who is full of love for her children in the movie "Minari" (director Jung I-sak). It was the first Korean actor in Korean film history in 102.
The Eungwan Cultural Medal is won by Lee Jang-hee, a living legend singer of Korean folk, and Lee Chun-yeon, a filmmaker who led the revival of the Korean film industry and a big star of Korean movies, and the late Lee Chun-yeon, who caused a folk affair in the 1970s.
The prime minister's awards include seven actors, Actor Lee Jung Eun, Actor Yeri Han, singer Woongsan, performer Jung Young, music director Kim Moon Jung, voice actor An Gyeong Jin and artistic director Kim Sul Jin.
Nine people (team) were selected for the Minister of Culture and Tourism's commendation, including the group EnCity Dream (NCT DREAM), Group Oh My Girl, Actor Lee Je-hoon, Actor Oh Jeong-se, comedy Ahn Young-mi, Sung Woo Choi Duk-hee, performer Seo Young-do, performer Ko Sang-ji and model Choi So-ra.
[