'Second pregnancy' Lee Ji-hye, certification shot on his way to work ..Beautiful D line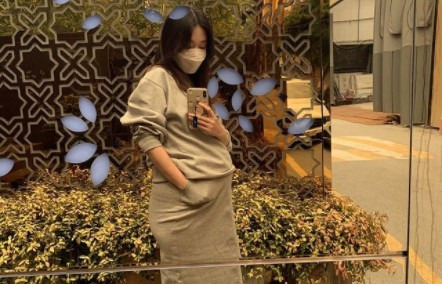 Singer Lee Ji-hye has attracted attention by unveiling the beautiful D line.
Lee Ji-hye said through his instagram on the 30th, "How can I still endure two months? Today I go to work. I praised the pregnant woman who is working on the day # Saturday # commute # commute # There is no clothes to fit. "
The photo shows Lee Ji-hye taking a selfie. The second is pregnancy Lee Ji-hye, who captivates the eye by revealing a beautiful D line with a selfie on the way to work. Fans responded, "I wish you good luck," "My mother is great," and "I cheer you."
Meanwhile, Lee Ji-hye is meeting with listeners as a DJ of MBC radio 'Discovery of the afternoon Lee Ji-hye'.