'Running Man' Kim Jun-ho solo guest is a .. Kim Jong-guk "A special feature?"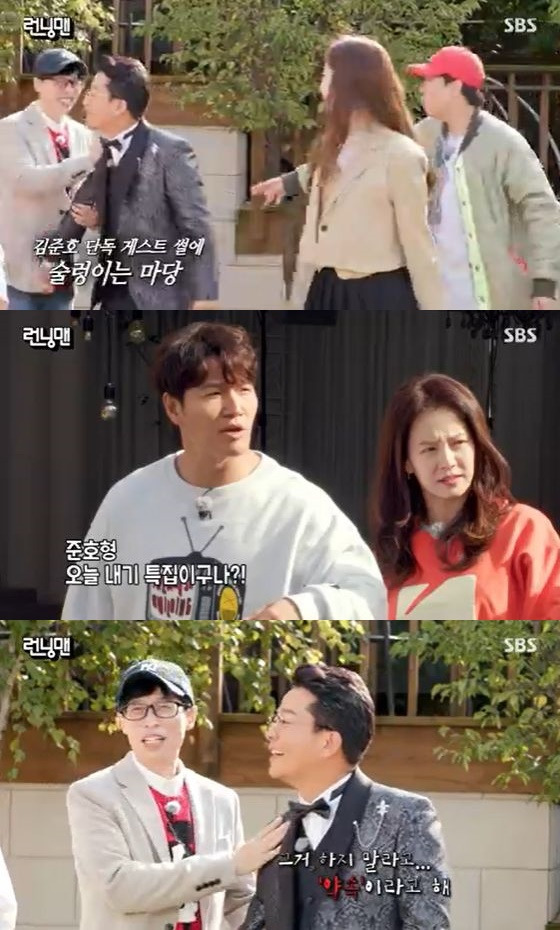 In the SBS entertainment program 'Running Man' broadcasted on the afternoon of the 31st, comedian Kim Jun-ho appeared as a guest.
Kim Jun-ho appeared as a "house owner" in a silver tailcoat, which Yo Jae-Suk laughed at as "a garment borrowed from anyone."
Meanwhile, Running Man members were sulking at Kim Jun-ho's "Single Guest"; the production team explained, "There were a number of intentions, and as a result, I decided to do this." Kim Jun-ho and his close friend Kim Jong-guk joked, "Is it a special bet today?" Kim Jun-ho laughed at the denial saying, "It's a promise."