"Remarriage" Lee Hye-young, mentioning her ex-husband Lee Sang-min and Divorce "I'm So Sorry for Parents" ('Doll Singles')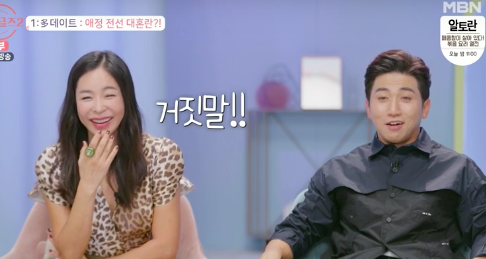 In Doll Singles2, Lee Hye-young mentioned the divorce.
MBN entertainment 'Doll Singles Season 2', which was broadcast on the 31st, was broadcast.
On this day, I decided to disclose the age and occupation of the stone men and women, and I learned about Kim Gye Sung. "I'm working for a global IT company because of tuition fees," said Kye-sung, who is currently studying at graduate school. He was thirty-eight years old.
He said, "I have been in court for many heartbreaking days during my seven years of marriage," he said. "But I was embarrassed by the divorce, and I was a marriage in two months after I met, so I kept holding up because I did not want to hurt my parents because people around me would point out my wrong choice."
I learned about Yoo So-min, who said he was managing patients and staff at the hospital and that he was consulting for efficient hospital management.
"My father fell down and he was like a man, and ICU visits were once a day, and he asked me to shop, and he was a husband who was going to play games," he said. "I have not felt anything since then, so I just feel like I was not ready to marriage."
She even shouted in front of her mother-in-law and closed the door. "In that way, my mother allowed me to divorce, and I was sorry that I was sorry because I recommended marriage," he said.
Lee Hye-young said, "I am so sorry for the parents of the divers."
On the other hand, Lee Hye-young marriages Lee Sang-min from singer Lula in 2004, but in 2005 he diverted. Lee Hye-young remarried with a businessman who was older in 2011.
'Doll Singles2' screen capture